Twenty One Pilots is one of the most popular bands in pop right now. The musical duo has truly brought its sound and style to the masses, selling out stadiums all over the world and releasing several hit albums along the way.
Tyler Joseph is Twenty One Pilots' frontman, and he often uses the ukulele for live, stripped down versions of Twenty One Pilots songs. Have you ever found yourself wondering what kind of ukulele does Tyler Joseph play?
If so, read on. This article provides an in-depth discussion of Tyler Joseph's ukulele collection and playing.
Who is Tyler Joseph?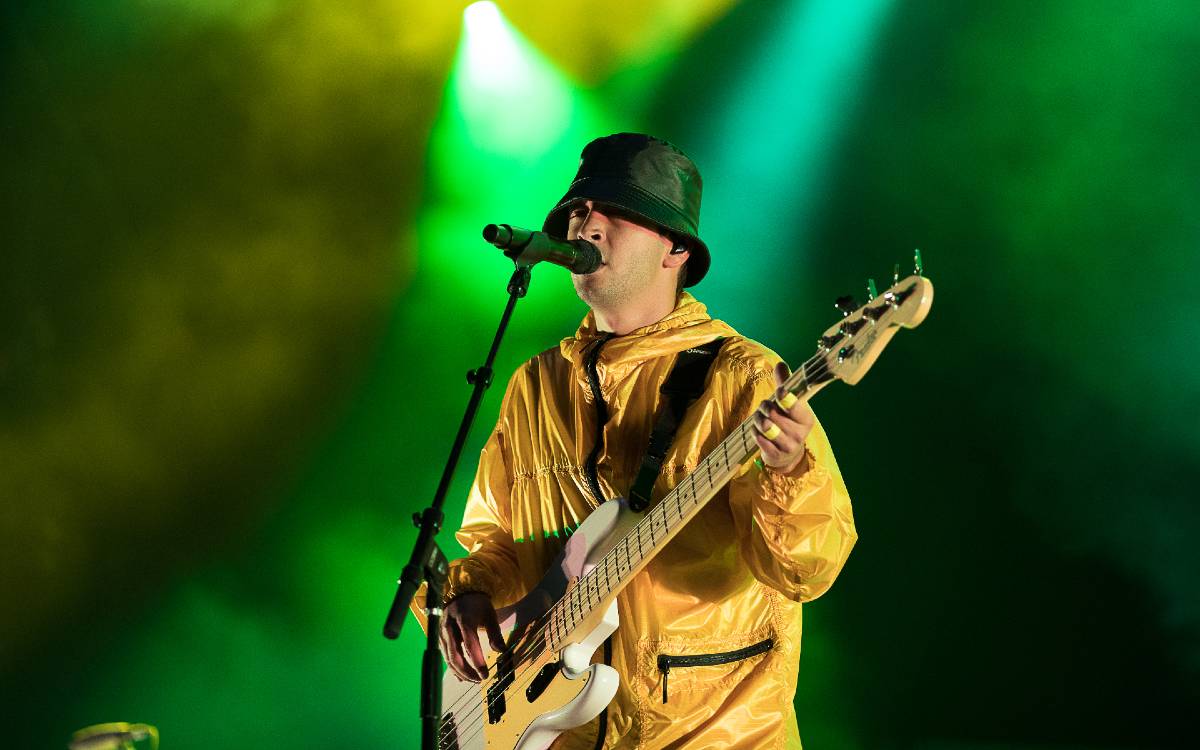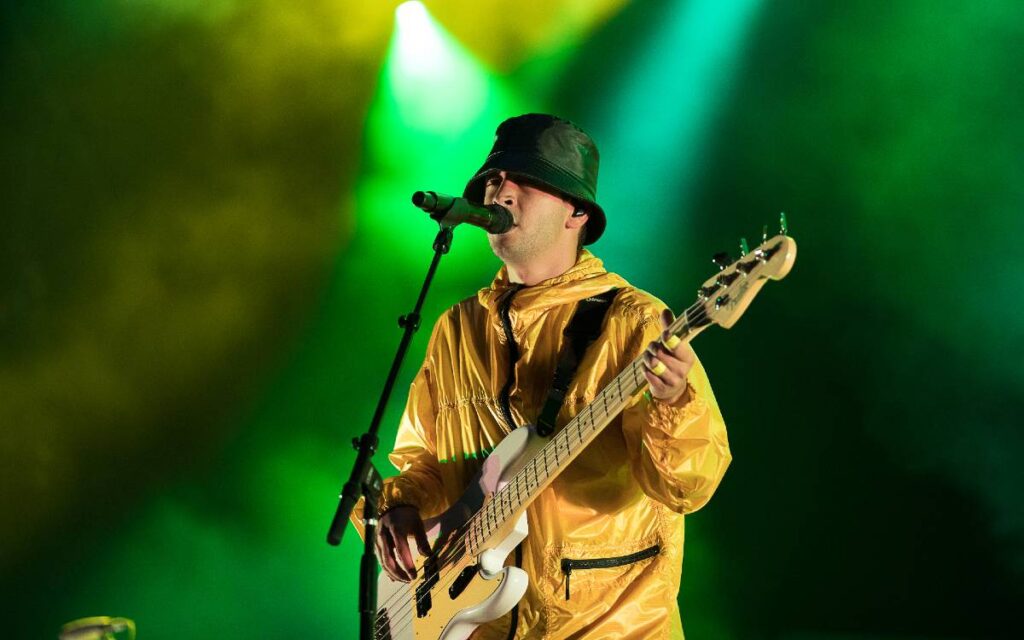 The eldest of four children, Tyler Joseph was born and grew up in Columbus, Ohio. Despite his incredible career in music, Joseph did not play music in any professional capacity until after he graduated from high school. In fact, Joseph is purported to have seen a singer-songwriter perform at a local club and found the performance so moving that he decided to reject a basketball scholarship at Otterbein University in order to pursue a career in playing and writing music.
Still, prior to his involvement in Twenty One Pilots (Joseph was a founding member), Tyler Joseph was passionate about writing and playing music. When he was in high school, Joseph wrote and recorded his debut solo album, No Phun Intended, in his parents' basement. He has also worked with various other artists and performed at church services. Tyler is a versatile vocalist and multi-instrumentalist and draws inspiration from a number of genres when writing and performing music.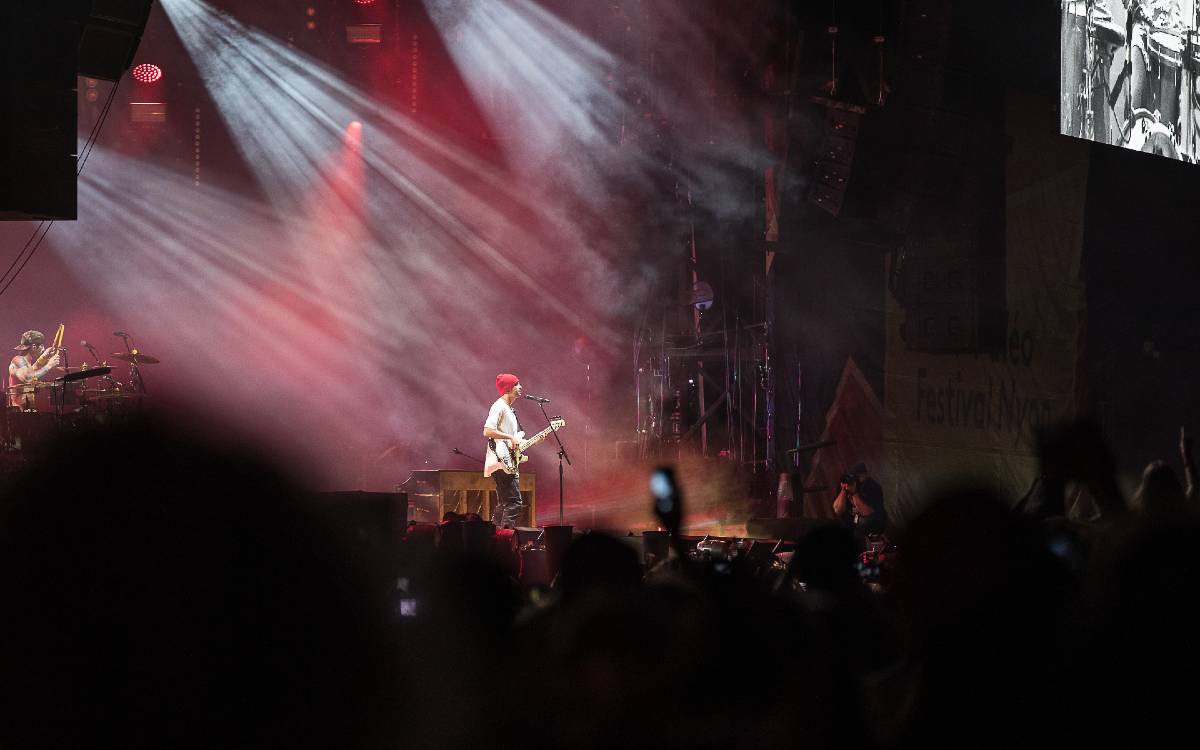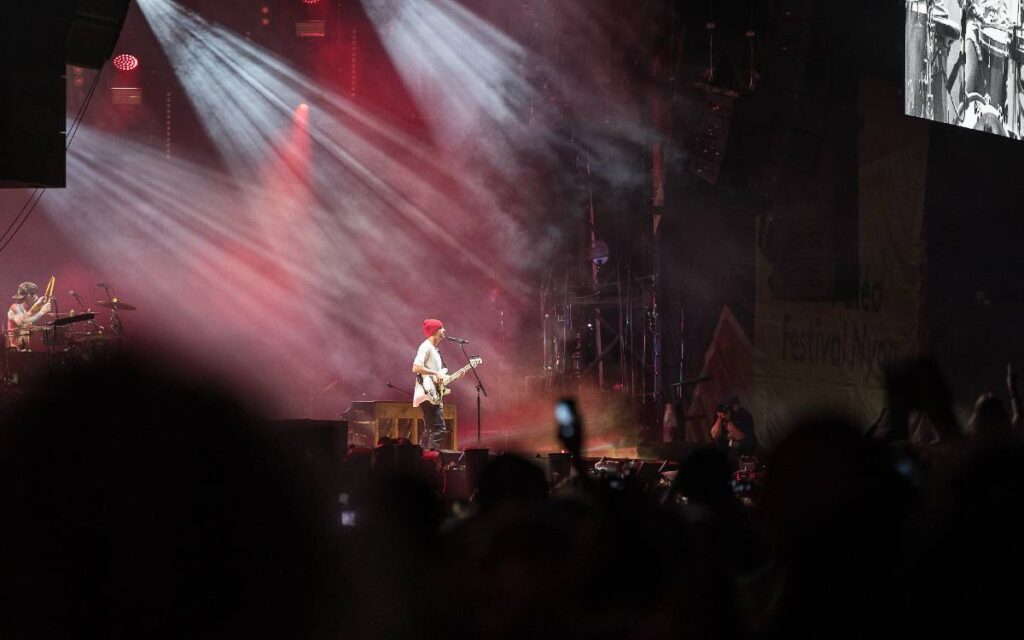 One of the instruments that Joseph plays is the ukulele. The ukulele isn't all that commonly seen in contemporary rock or pop music, but Joseph's combining of the instrument with his strong songwriting and lyrics really makes it shine. Joseph predominantly uses the ukulele for live, stripped down or acoustic versions of Twenty One Pilots songs, which helps give the music a greater depth and emotional quality.
Joseph Tyler's ukulele collection isn't extensive, but he is often seen playing a few different instruments publicly. Each of these ukuleles has its own special qualities and characteristics. Joseph appears to favor his Kala tenor ukulele, but has also been seen playing a Luna concert ukulele, and a custom ukulele made for him by Kala. Additionally, Joseph plays the bass, piano, and the guitar.
All About Twenty One Pilots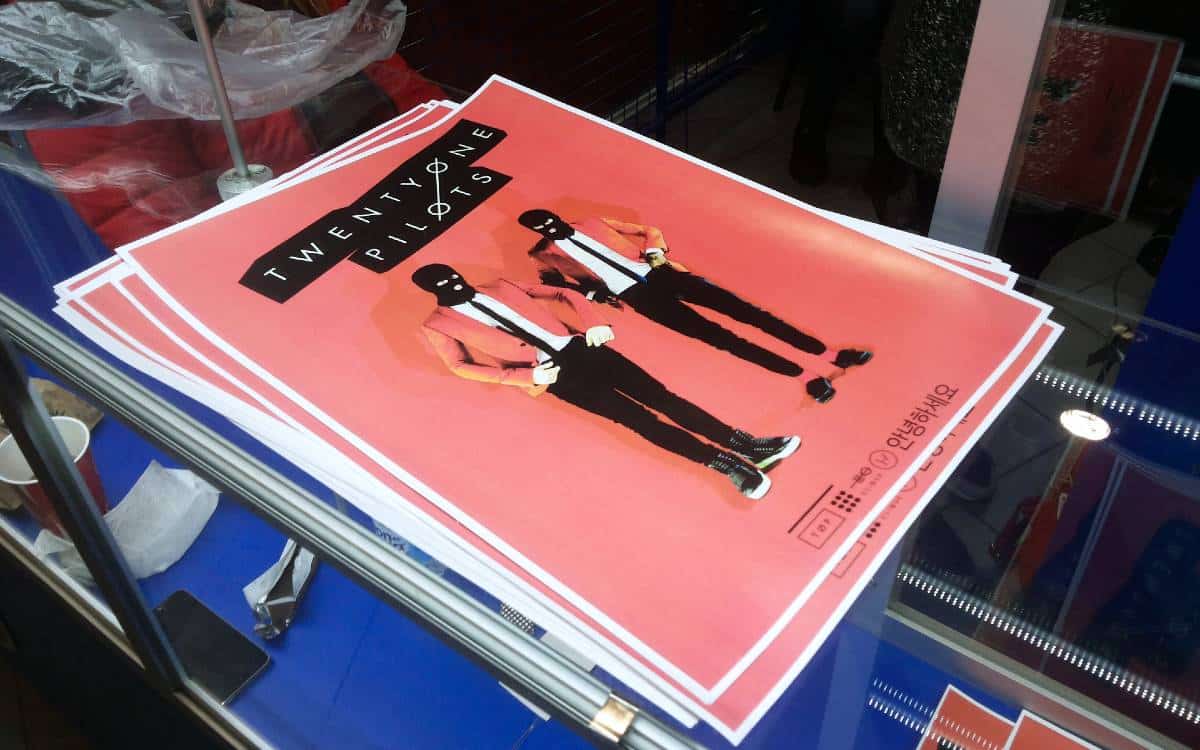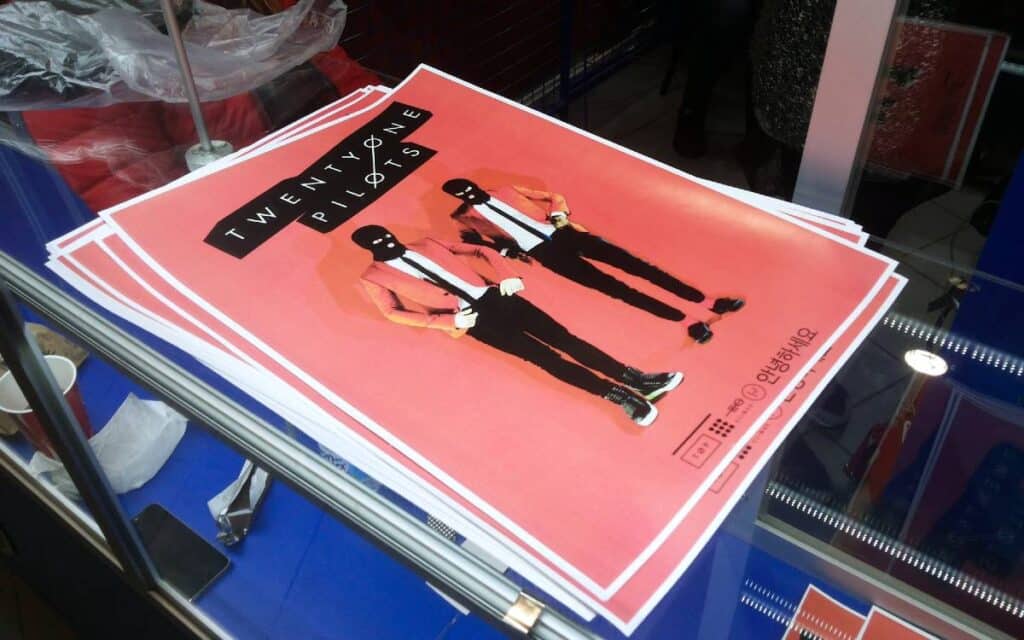 As previously mentioned, Twenty One Pilots is likely one of the biggest bands on earth at the moment. The band is known for combining elements of a wide range of genres like reggae, rock, and pop into their pop-rock music. This fusion of musical styles truly sets Twenty One Pilots apart from their peers, as well as Joseph's approach to writing lyrics.
Indeed, Joseph is far more than the lead singer of the group. His introspective and somewhat angsty approach to writing lyrics has helped the band build its own universe and voice. Twenty One Pilots' lyrics are an enormous part of the appeal for many of the band's fans, and it's unlikely that the group would have attained quite the same level of success in the music industry with more conventional lyrics.
This is all made even more impressive when you realize that Twenty One Pilots is a duo.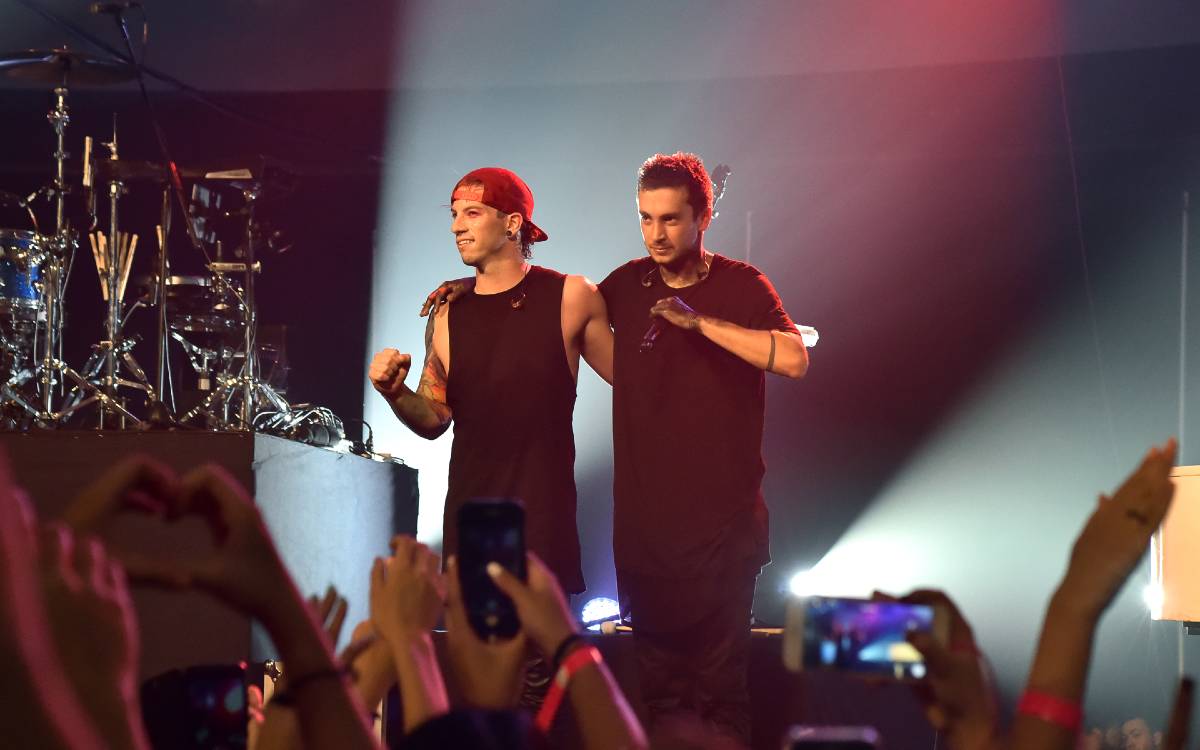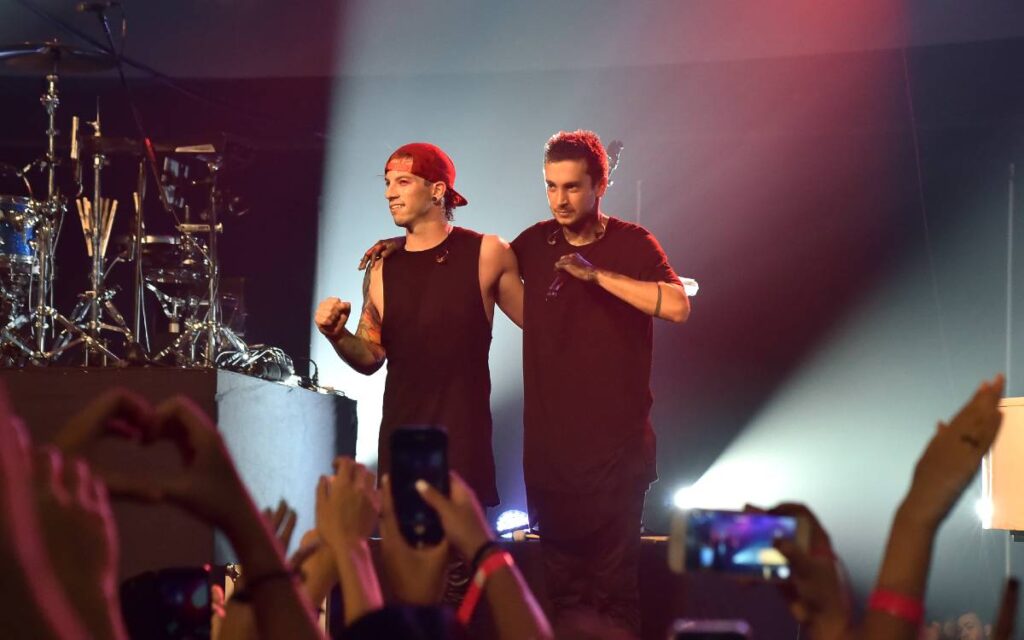 Initially, Twenty One Pilots was formed with Joseph's peers, Nick Thomas and Chris Salih. When they were just starting out, the band performed alongside hip hop, electronic, and metal acts. They even attempted to incorporate elements of acrobatics and elaborate costumes into their performance in order to build up a following locally.
Now, percussionist Josh Dun and vocalist Tyler Joseph are the core of Twenty One Pilots and are responsible for writing and recording almost all of the music on their own. Both Dun and Joseph are multi-instrumentalists and have built up a distinctive sound and approach that they apply to their recordings.
How Tyler Joseph Approaches the Ukulele
While Joseph is clearly a passionate ukulele player, the instrument does not play a major role in any Twenty One Pilots recordings. Instead, Joseph largely plays the uke for live performances, where it's clear that Tyler loves to take a subtler, acoustic approach to many of the band's most popular songs.
So what kind of ukulele does Tyler use? There are three ukuleles in particular that Tyler uses when performing live; the Kala Hawaiian Tenor Cutaway Ukulele, the Luna High Tide Series Koa Concert Ukulele, and a custom model, also made by Kala.
What Kind of Ukulele Does Tyler Joseph Play?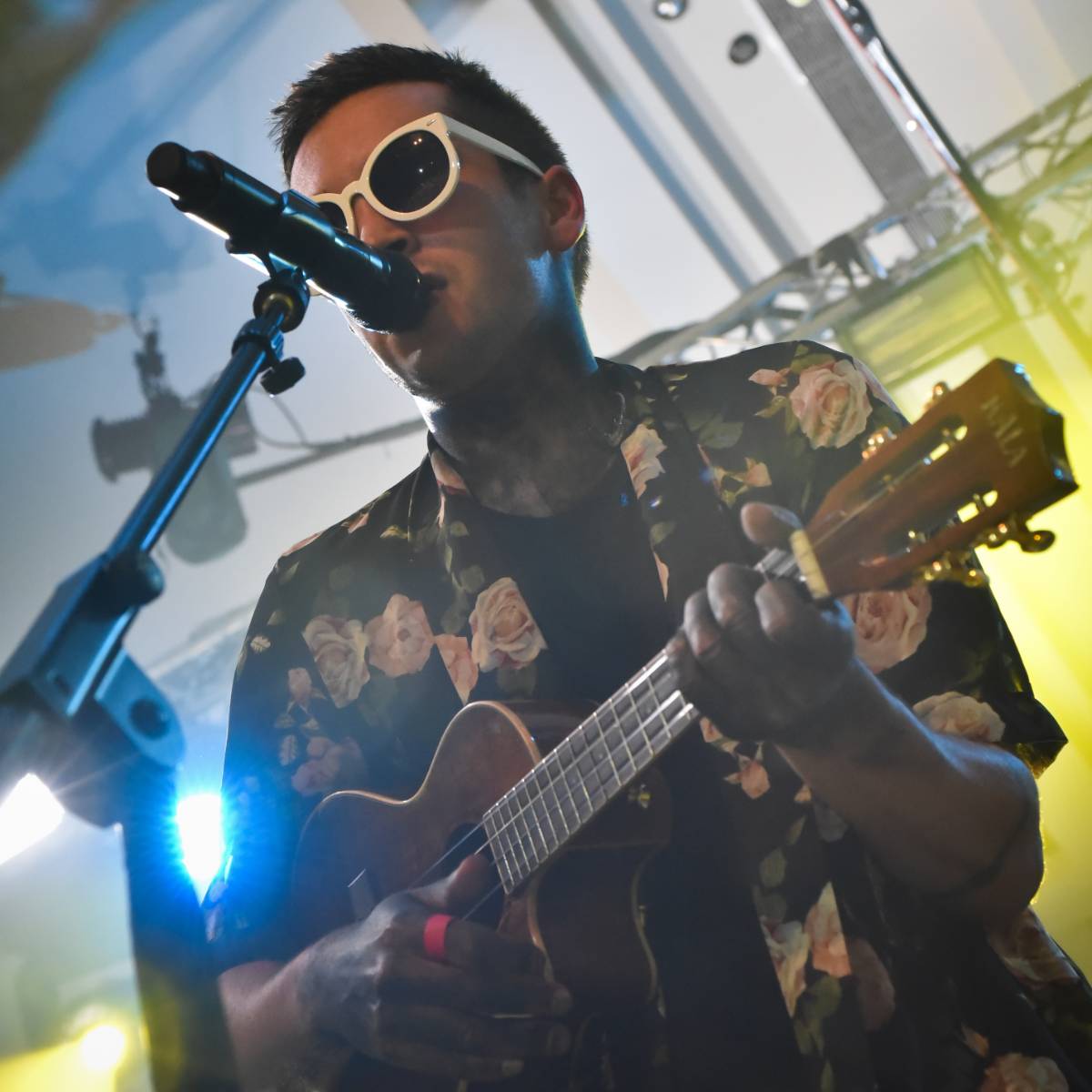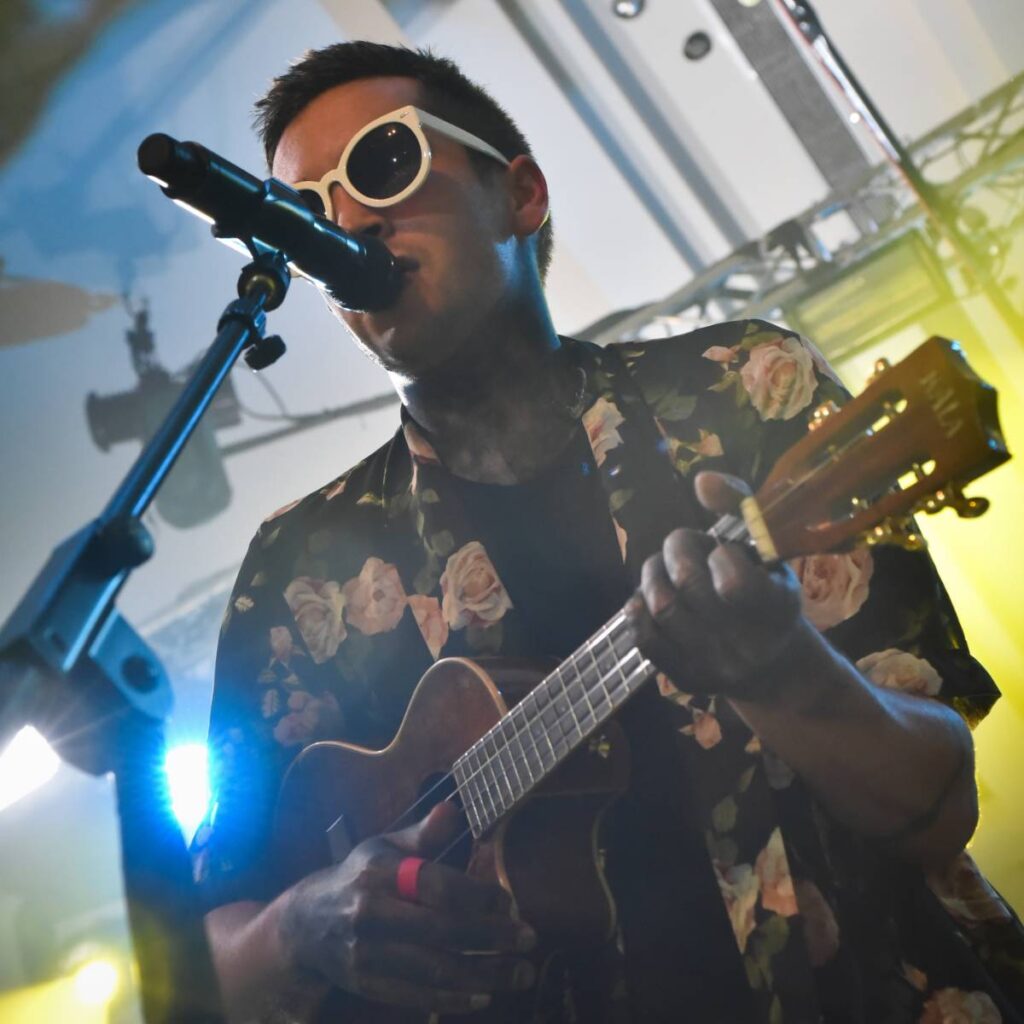 It's worth noting that Tyler Joseph performs several songs on the ukulele live, and he also plays ukuleles with different body types. If you're not familiar with the ukulele, you might be wondering what the difference is between tenor ukuleles and concert ones, for example. In short, the different ukulele body types afford the instrument as a whole different characteristics and qualities.
For example, a tenor uke has a larger body than a concert ukulele does. As such, the tenor uke is going to be able to produce notes with more volume. The soprano ukulele is the smallest of all the standard body types and has a sweet sound suited to melodies and simpler accompaniments. This makes the soprano a great choice for playing all those high notes associated with genres like traditional Hawaiian music.
Read More:
But which ukuleles does Tyler Joseph play?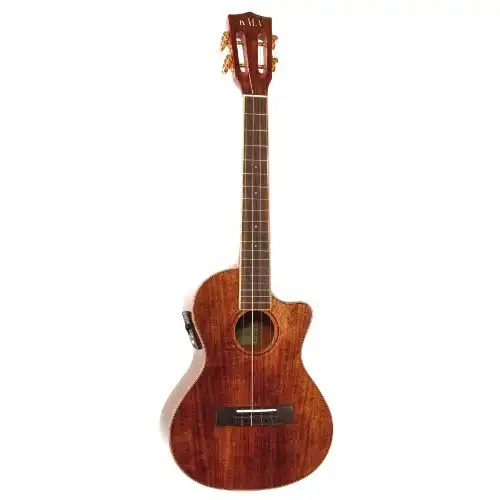 Tyler Joseph's Kala tenor uke appears to be his go to performance ukulele. As its name suggests, the Kala Hawaiian Koa is made from the very traditional ukulele wood of Hawaiian Koa. Tenor ukuleles generally use the same tuning as soprano ukuleles, but offer a deeper sound and greater resonance, due to their body shape and size.
Cutaway Body Shape
The Kala Hawaiian Koa tenor has a number of great features built in, which enhance the playability and performance of the instrument. Arguably one of the key features of this particular instrument is the cutaway in its body. The cutaway gives your left hand the best possible access to the top notes at the highest end of the fretboard.
In-built EQ and Tuner
Another great feature that the Kala sports is its built in tuner and two band EQ. During a live performance, it's crucial to maintain proper intonation as much as possible. This often means that performers need to re-tune their instruments between songs. However, doing so can be tricky in the middle of a set – tuning pedals placed on the floor can be difficult to see properly.
Having a tuner built into the instrument makes it effortless to keep it in tune at all times. If you're playing melodic lines, then you definitely want the instrument to be in tune when you're going for those high notes. Additionally, the EQ that comes as part of the uke helps give it the clearest possible sound when played through an amplifier. It's not difficult to see why this Hawaiian Koa tenor cutaway is one of Tyler's favorite ukuleles.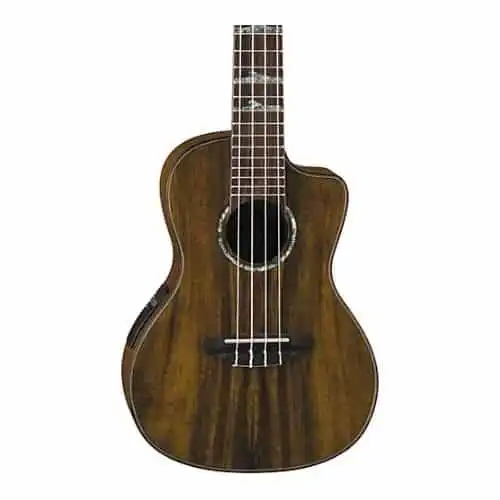 Featuring maple binding, mahogany neck and cutaway body shape, it's fairly plain to see why Tyler Joseph is a fan of the Luna High Tide series concert uke. Given that Twenty One Pilots' music spans a wide range of genres, it seems fairly natural that Joseph would use more than one type of uke for live performances. Some styles of music benefit more from a concert uke, with the strong midrange and projection that such instruments tend to offer.
Cutaway
Like the Kala tenor uke that Joseph owns, the Luna comes with a cutaway in the body. Again, this allows the player to reach the very top frets of the instrument with the greatest possible ease. This is especially relevant when playing high, complex melodic lines, where being able to reach the top fret without having to move the fretting hand too far out of position can be detrimental.
Comes with Preamp
Like the tenor uke by Kala, the Luna uke comes with a preamp, which is a huge plus for live performances. Not only do preamps allow an instrument to be used with an amplifier, but they also help maintain the integrity of the instrument's true sound when amplified. This can help give a clearer and overall more accurate sound, compared to instruments amplified without a preamp.
Many musicians who work or perform at the level that Joseph does invest in instruments with preamps. This feature helps them to consistently perform at their best, as well as make sure they are fully able to harness and transform the sound that their instrument puts out.
Kala Custom Ukulele
Finally, Tyler Joseph owns and plays a custom built ukulele by Kala. Joseph doesn't play this particular uke publicly anywhere near as much as he does his Kala tenor, but it's more or less plain to see that this is a very high quality ukulele. The Kala brand is one of the most established names in the ukulele world, and produce a range of different ukuleles at different body sizes.
Since Joseph's custom uke is unique, there's not a lot of information about it online. Also, Joseph tends to play his other ukes far more frequently when performing live. This makes it somewhat difficult to establish what type of uke his custom model is and which characteristics it features. However, we can see that Joseph's custom uke has a cutaway, as well as a built-in preamp.
The Kala custom also features some striking inlays and a flame laminate top. It's difficult to say whether Kala will produce a run of Joseph's custom model in the future. However, the company has purportedly based another instrument, the Three Chord Strand, off Joseph's custom uke.
Tyler Joseph Playing Ukulele
Here's a video of Joseph performing an acoustic version of Stressed Out using the ukulele: