The ukulele has become incredibly popular among musicians of all levels because it's fun to play and it's adaptable to a wide range of musical styles. The ukulele is a firm favourite for musicians of various abilities and techniques and it works great in relaxed or formal settings. The best ukuleles are incredibly versatile and are suitable for both traditional and contemporary music.
Soprano ukuleles are the most popular and traditional ukulele size. They are smaller and higher pitched than other sizes, and they have that classic, happy tone that most people associate with the ukulele. There are plenty of soprano ukes out there to choose from, but which ones are the best? Read our reviews of the top 5 to find out.
Top Soprano Ukuleles: Our Picks
1. Luna High Tide Koa Soprano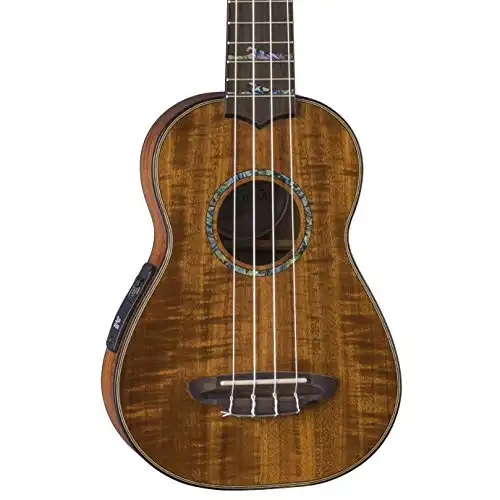 You don't have to look any further for the top rated soprano ukulele than the Luna High Tide Koa Soprano. The exotic koa wood, combined with abalone ring and pearloid inlays, make up for one of the most beautiful and deep sounding ukuleles on the market today.
The mahogany neck is top of the line as well, paired with the walnut fretboard and bridge that provide ample sustain and tonal clarity. These wood pairings keep costs down while providing a beautiful sounding (and looking) instrument that you'll be proud to amplify through Luna's own preamp and built-in EQ. This is a ukulele that wants to go places and that wants to be heard.
Hear it in Action:
2. Cordoba 20SM Soprano Ukulele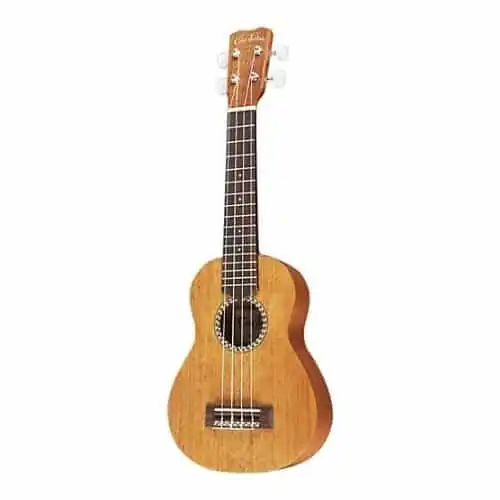 Cordoba ukuleles are well-known for their quality, and this one is no different. Though small in build, the Cordoba 20SM packs a powerful, well balanced, and articulate tone that is aided by its solid mahogany top.
The beauty of this handcrafted ukulele exemplifies the allure of its traditional heritage. The thoughtful detail that went into the fretboard, rosette, and bridge also make it unique.
The intonation is very good all along the neck and it has a very consistent tone once you tune it. Its small build makes it easy to carry around and it's so much fun to play you won't want to put it down.
Hear it in Action:
3. Martin S1 Soprano Ukulele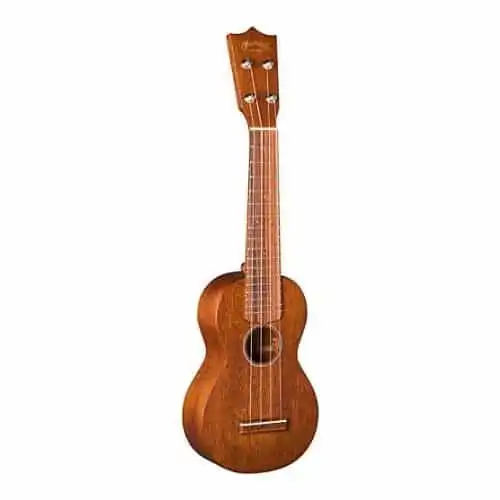 Martin has a long and rich history of making ukuleles and they brought all of that experience into making the Martin S1.  The S1 stands out amongst its peers with its solid wood, mahogany construction, including a mahogany neck with a dovetail joint that adds to its firm feel and added resonance. 
The S1 is understated and vintage in its aesthetics, as well as its design. The miniature fret markers pop against the rosewood fingerboard without calling too much attention to themselves. The body is in a near figure 8 shape, which heavily contributes to its exceptionally warm timbre. The guitar is finished with satin, which keeps the guitar modest while providing ample protection and all the opportunity possible to resonate.
There's no need to go after a vintage Martin ukulele with the S1 in production. This is a truly special instrument.
Hear it in Action:
4. Kala KA-S Soprano Mahogany Ukulele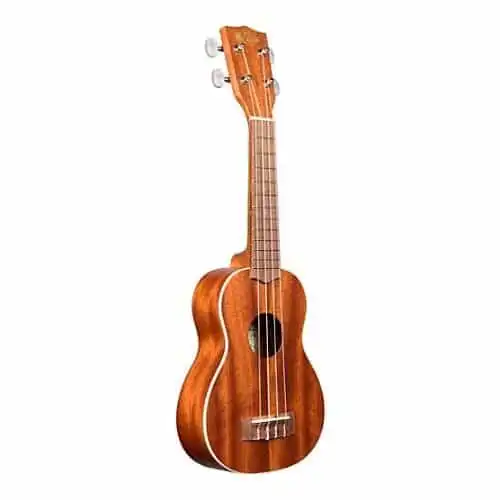 It's tough to find any list of top ukuleles without a uke from Kala. The Kala KA-S soprano ukulele is a top notch and affordable little uke that sounds and plays like it costs many times more. It's not an ornate instrument, but the tone and playability are almost unmatched.
Despite its small size, the KA-S has a rich, mellow, full-bodied tone. It also features a rosewood fingerboard with great action, and geared tuners so it will stay in tune. This is a great-looking, great-playing soprano ukulele that won't break the bank.
Hear it in Action:
5. Luna Guitars Tattoo Pineapple Soprano Ukulele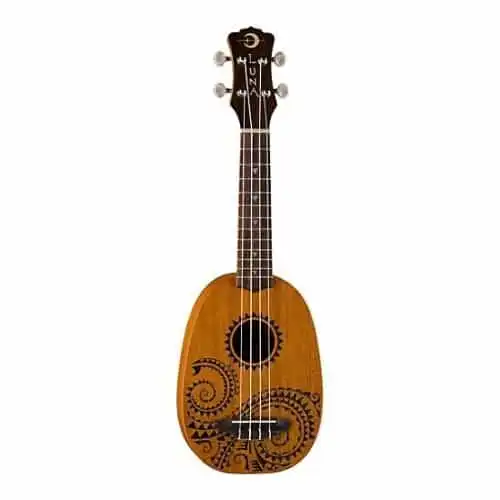 Luna Guitars Pineapple Soprano ukulele is an amazing blend of unique design features that make it stand out from other ukuleles. The combination of quality and features make this one of the best affordable soprano ukuleles. It has a sturdy all-mahogany body that is formed into the shape of a pineapple, making it easy to hold and fun to play.
The body has an attractive grain pattern and features the tattoo series' signature traditional tattoo designs. The intonation is excellent on all four strings up and down the neck, stays in tune very well, and will give you a balanced, warm tone to announce its presence wherever you go.
Hear it in Action:
Conclusion
All of the instruments that we explore in our soprano ukulele reviews are great choices, and you really can't go wrong with any of them. All of the ukuleles on this list sound great and are fun to play, and you'll find yourself picking them up to strum again and again.
So whether you are looking for something that is easy to play and looks great, or an instrument that is portable and durable, you won't be disappointed with any of the ukes on this list. Picking up a good soprano ukulele is a great start on your musical journey with this awesome instrument.