Do you want to learn a new instrument or take your playing to the next level? Acoustic Bridge is here to help. We have information, learning resources, tips and tricks, and gear reviews to help you bridge the gaps in your musical experience.
Subjects we write about:
We aren't just another music site. We are dedicated musicians who love to share our knowledge with others. Learning to play an instrument is one of best things you'll ever do, and everyone deserves to get started off on the right foot. That's where we come in.
Our gear reviews help you pick the best instruments and accessories for your needs. Our informational articles teach you things you didn't know. And our tips and tricks are designed to help you along your musical journey.
Acoustic Bridge was established in 2016 to help musicians of all kinds choose new instruments, get started playing, and upgrade their skills. We began by focusing on piano, ukulele, and guitar, but we are now expanding into other areas. Our ultimate goal is to be the most comprehensive music resource on the internet!
The Acoustic Bridge team features multi-instrumentalists, gear nerds, and music enthusiasts that are passionate about sharing their knowledge and helping you succeed. We write detailed roundup reviews, hands on reviews of musical equipment, and informational resources on a wide variety of music topics.
How We Write Our Reviews
Most articles here at Acoustic Bridge are a team effort. From the initial research and writing to the constant updates and improvements, a single piece might be touched by several hands over time. 
Our team of writers and musicians begins by thoroughly researching each review and carefully selecting products to include. We then move on to analyzing user-generated reviews of each product, supplemented by hands on testing and our own judgment and experience as musicians.
New gear comes out all the time, so we regularly review and update our recommendations. We also update and add to our articles to make sure they're the most helpful and informative they can possibly be.
With this process, we are able to craft detailed reviews that provide useful insights to those looking to purchase music gear.
How We Stay in Business
Acoustic Bridge is entirely reader supported through display advertising and affiliate links.
We are part of several affiliate programs, including Amazon Associates and several other programs through online music stores, lesson providers, and directly through equipment manufacturers. Most of the outbound links you see on this site are affiliate links, which means that if you click through and make a purchase we earn a small commission (at no cost to you).
If our content helps you pick the right piece of music equipment for you, clicking on our affiliate links before making your purchase helps us produce more and better content and keep this site going.
We also display advertisements through the Adthrive advertising network, which helps us support our content through pageviews.
We greatly appreciate all of our reader support. For more information, please see our earnings disclaimer and privacy policy.
Meet Our Founder and Editor-in-Chief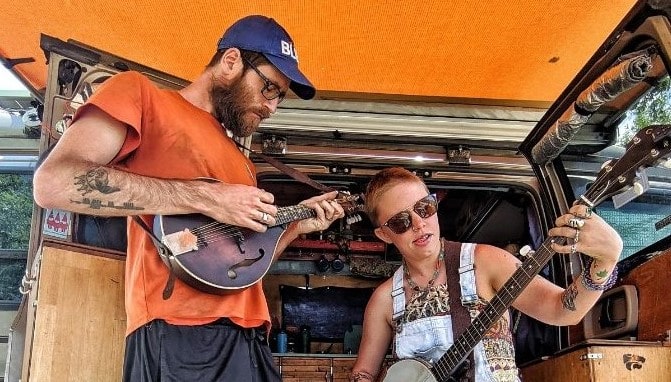 John Serbell
Founder/Editor-in-Chief
[email protected]
Hi there, I'm John, the founder of Acoustic Bridge. I'm a musical equipment nerd and multi-instrumentalist who's been playing a wide variety of instruments since childhood.
I've played piano for about 25 years, guitar (both acoustic and electric) for 17 years, as well as ukulele, banjo, mandolin, bass, harmonica, and percussion. I've also at times played trumpet, trombone, baritone horn, and viola.
There are few things I enjoy more than jamming and making music with friends, as well as messing around recording songs with my home equipment. I started Acoustic Bridge to share my passion for music and music gear. I hope this resource helps you along your own musical journey.
Questions? Concerns? Just want to say hey? Drop us a line here.