The tenor ukulele is gathering an increasing number of fans. More and more people are gravitating toward tenor ukuleles because of their deeper and fuller sound, which adds a whole different dynamic when strumming ukulele songs. After all, the larger the instrument, the bigger the sound.
The size of the tenor ukulele may also be a better fit for some. Although at face value there doesn't seem to be much difference in size among the different types of ukuleles, it does matter when you actually have it in your hands. And tenor ukuleles are preferred by many who find the concert and soprano too small.
In fact, many musicians are now favoring the tenor for live performances. This may also be due to the longer neck that gives greater range to tenor ukuleles. The tenor ukulele can also have greater sound diversity. While a tenor can be set up the same as a soprano or concert with a high-G string, you also have the option of using a low-G string which can add a different sound.
But what is the best tenor ukulele? Just about every one of the best ukulele brands have several models, and wading through all the options can be overwhelming. In this article, we review the top tenor ukuleles to help you pick the best one for you.
Top 5 Tenor Ukuleles: Our Picks
1. Kala KA-KTU-T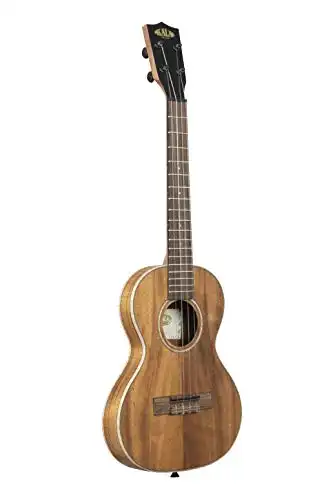 The Kala KA-KTU-T truly stands out amongst other tenor ukuleles with its stunning koa top wood and ultra thin koa body. If you're looking for a tenor ukulele to take on a road trip, this is the one to go for.
The koa wood not only looks great, but it is stable enough to handle the changes in weather one would encounter in their travels, so you won't have to worry about tuning or setting it up constantly. The thin body makes this instrument light weight and surprisingly comfortable to play.
In addition to being a joy to play, the KA-KTU-T has a unique voice, with shimmering high end and a punchy midrange that will help you stand out in a mix. Though there aren't any electronics to help you play at loud venues, the trade off for a great sounding, lightweight instrument is worth it.
Though Kala is a relatively new company, they have managed to design an instrument worthy of the Top Tenor award.
Hear it in Action:
2. Fender Montecito Koa Tenor Ukulele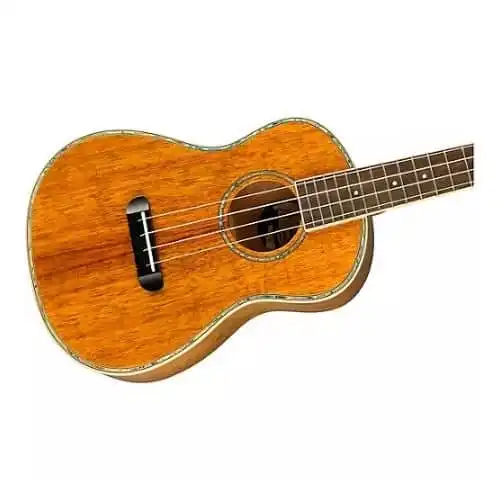 Guitar fans should definitely be able to recognize this brand. From the makers of the Stratocaster and the Telecaster, we now have the Montecito Koa Tenor. It has an all-Koa body decorated with a gorgeous acrylic abalone binding and rosette. It also sports the iconic Telecaster headstock shape which gives it an appearance unique to any other ukulele.
As the name suggests, the Montecito Koa Tenor has a lovely and warm sound quality, with good intonation and great sustain. If you want a great-sounding tenor ukulele that will stand out in a crowd, the Fender Montecito is the one for you.
Hear it in Action:
3. Cordoba 20TM Tenor Ukulele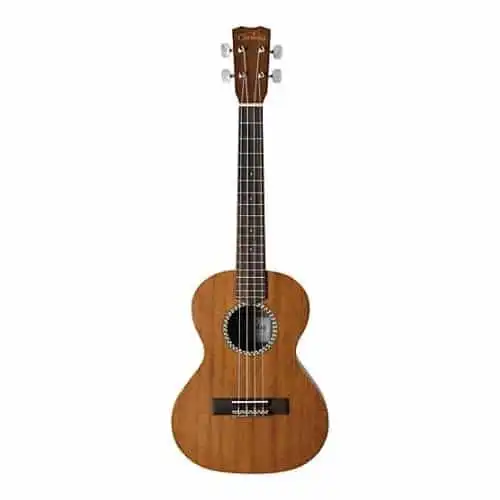 For those looking for a budget-friendly option that still offers great quality, the Cordoba 20TM may just be the one you're looking for. The body is a rich mahogany with an elegant natural wood pattern rosette and done with a satin finish. The construction is solid and well done all around, as you would expect from Cordoba.
This ukulele is surprisingly loud, more so than your standard tenor ukulele, and it has that bright Hawaiian sound. The mahogany gives it a very warm and rich tone that has a lot of personality. With its great sound and quality construction, the Cordoba 20TM is definitely one of the best tenor ukuleles.
Hear it in Action:
4. Cordoba 30T All Solid Tenor Ukulele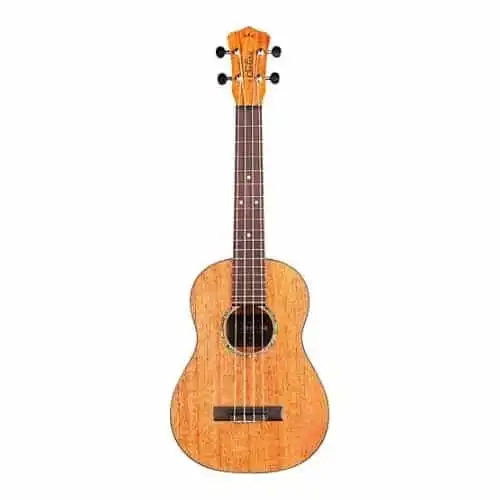 The Cordoba 30 series of ukuleles was created in collaboration with Pepe Romero Jr., world famous luthier. Built from a classical guitar builder's perspective, the Cordoba 30T uses the "Spanish Heel." Instead of joining the ukulele's body and neck with a traditional dovetail joint, it has an integrated neck joint that creates a lighter ukulele with more stability. This hinders any movement that may occur as your ukulele ages, so your ukulele will keep its great sound for years and years.
The 30T also features a deeper, wider body and a wider fingerboard, which makes it easier to play for people with larger hands. Featuring solid mahogany construction and a lovely abalone rosette, the 30T is sure to turn heads with its looks as well as its sound.
Hear it in Action:
5. Martin T1K Tenor Ukulele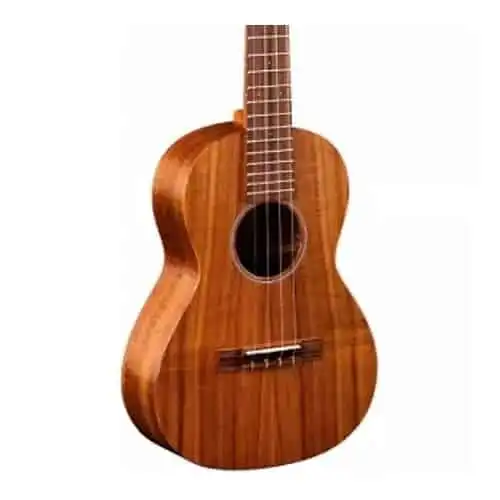 Martin has a way of creating non-flashy, yet simultaneously stunning ukuleles, and the Martin T1K is a perfect example of just that. It all starts with the use of solid Hawaiian koa for the top, back and sides, which provide beautiful wood grain and color, along with rich and full sound that takes you straight to the islands. This is accentuated by a hand rubbed satin finish.
The T1K plays like a dream, with its sipo fretboard and bridge, paired with vintage, open gear tuners for perfect intonation and tuning stability. It has sitka spruce bracing for added flexibility and resonance.
Though it is on the budget end of Martin ukuleles, it is slightly more pricey than other ukuleles with similar build, however, this is one of the most resonant tenors you can possibly own.
Hear it in Action:
Conclusion
If you're looking to expand your playing beyond what you can do with the smaller soprano or concert ukuleles, a good tenor ukulele offers a deeper sound, greater range, and more versatility.
Or if you have bigger hands, are coming from the guitar, or have difficulty with smaller-bodied instruments, a tenor uke can be a great way to start playing the ukulele.
Any of the tenor ukuleles on this list would be a fun addition to your ukulele collection, or a good first instrument. Now get out there and play the ukulele!