For some beginners who have yet to buy their first ukulele, actually pulling the trigger and investing in a budget ukulele can seem daunting. And to be honest, the world of cheap ukuleles can be a bit of a minefield.
The cheapest entry-level ukes out there may be viable for strumming a few easy ukulele chords, but cheap instruments like this will hinder you in the long run. You'll likely find that you end up sacrificing the quality and playability of your instrument, even compared to better beginner models that don't cost significantly more.
While there are some good cheap ukuleles out there, if you go too cheap on a uke you may be compromising on construction, sound and playability.
If your ukulele doesn't sound good, is too hard to play, or has intonation issues, you might end up getting frustrated and giving up on the instrument altogether (and that would be a shame because it's fun and easy to play awesome songs on the ukulele).
But there are some great inexpensive ukes out there. Thanks to its smaller size, the ukulele is unique as a musical instrument in that it can strike that rare balance between quality and affordability.
BLOCKQUOTE: If you know what to look for, you can get a great uke without breaking the bank.
In this post, we've put together a handy guide on how to wade through the sea of low-quality options to find the best cheap ukuleles that sound and play great without straining your budget.
Buyer's Guide to Finding Good Budget Ukuleles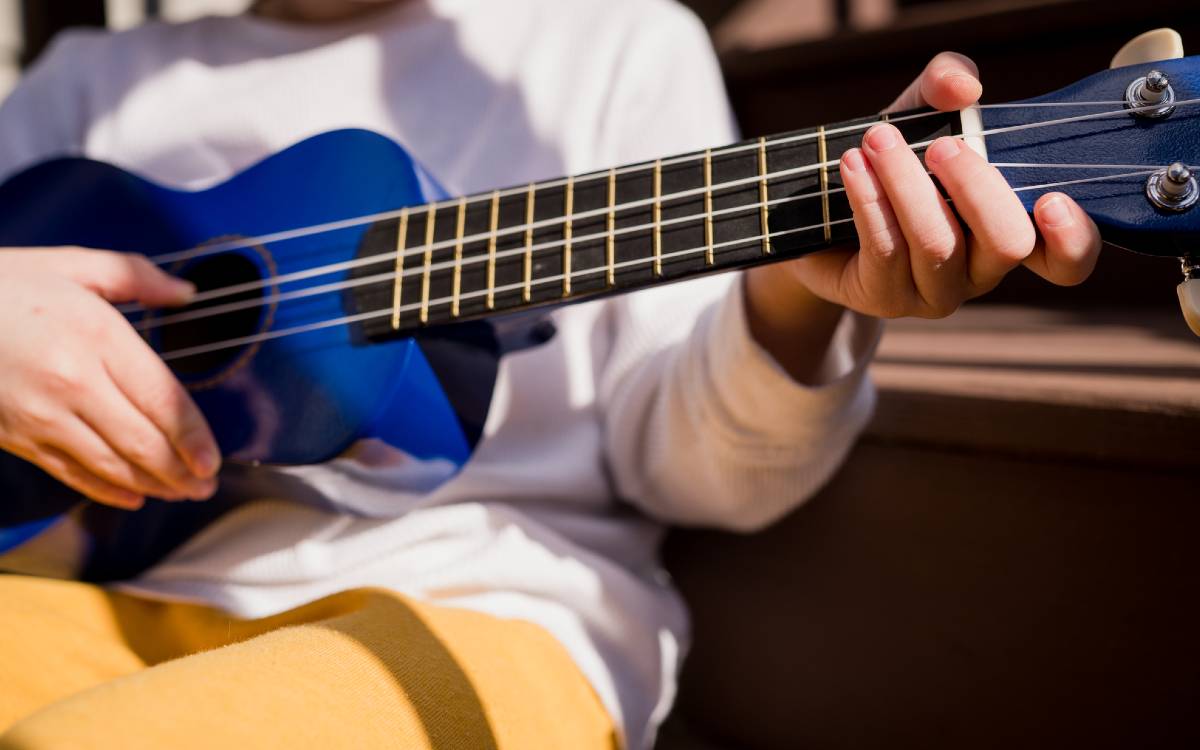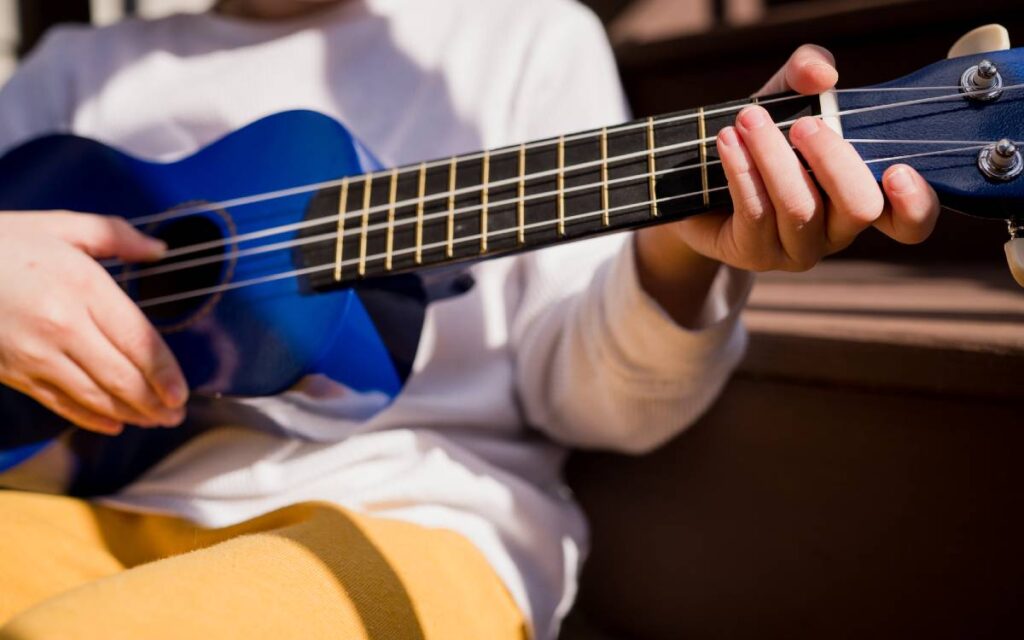 The ukulele has exploded in popularity in recent years and as a result there's an enormous variety of affordable ukuleles to choose from. While budget ukes are a dime a dozen nowadays, we recommend that you do some research before investing in one.
Like any musical instrument, different models and brands of ukulele vary enormously in terms of sound, looks, and playability. Getting the cheapest ukulele you can find might seem like a good idea if you just want to try out the instrument, but a low quality ukulele will set you up for failure. But if you spend just a bit more you can get a solid entry-level uke that will set you up for success and years of enjoyment.
What Should I Look for in a Cheap Ukulele?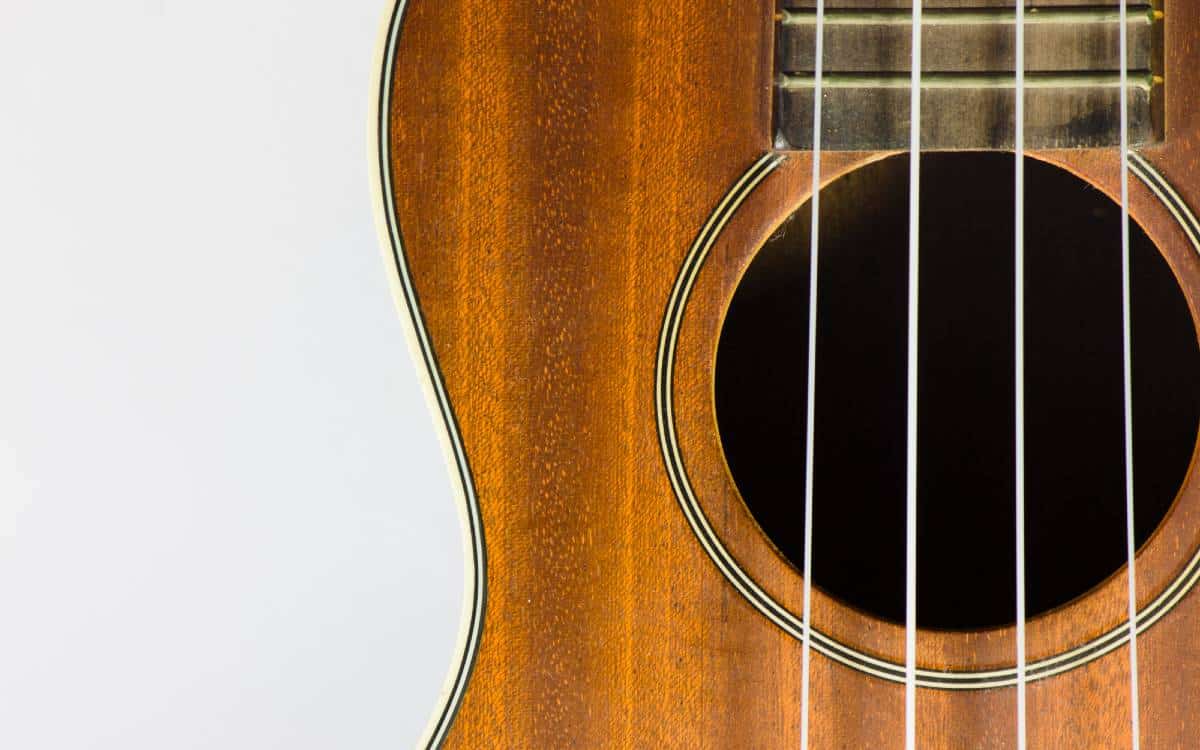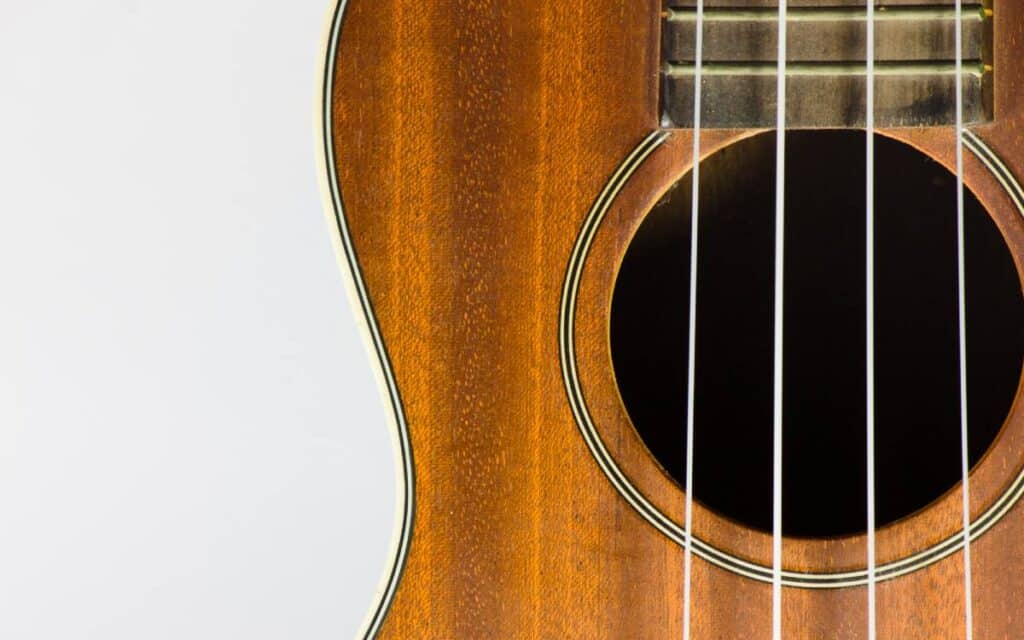 If you aren't a seasoned ukulele player, then you might not know what exactly to look for when purchasing your first uke. The best cheap ukuleles share some characteristics that we recommend searching for in your new instrument.
Sound: We strongly recommend that you try to find a uke that at least has a pleasant sound. You'll be hearing a lot of your new uke, so it's important that you enjoy listening to it as much as possible.
Build quality: You should also inspect your prospective uke for its build quality. Ensure the tuning pegs fit tightly to the headstock, the neck is straight, and that it sits evenly on the body of the uke. Any imbalances in these areas can affect the playability of the uke in the short term, as well as its longer-term longevity.
Size: If spending as little as possible on a decent ukulele is what you're after, then size should factor into the equation. Soprano ukuleles are the smallest of the standard ukulele sizes, and they also tend to be the cheapest. Price increases along with the size – so concert ukuleles are a bit more expensive than sopranos, tenor ukuleles are a bit more expensive than those, etc.
Some Red Flags to watch out for
Like all budget instruments, there are some typical characteristics common amongst entry-level ukes that you should try to look out for when purchasing an instrument. Not only do these issues make the instrument more difficult to play, but they can even affect its longevity.
Uneven fretwork: Rough or uneven frets are common among cheaper ukes, and they can make the instrument uncomfortable or even downright painful to play. Dried glue seeping out of neck joints or the bracing on the inside of the uke is evidence of poor workmanship.
Bad action/setup: You will also want to pay attention to the action, or how high the strings are from the fretboard. If the action is too high, the strings will take more effort to push down and the ukulele will ultimately be harder to play. If the action is too low, the strings will buzz, which sounds bad. The action can be adjusted to some degree, but that's an added cost.
Tuning instability: Shoddy tuning pegs are also very common in budget ukuleles, and they tend to do a poor job of keeping the instrument in tune. If you try a uke out and find it going out of tune within a few strums, you may want to look for another instrument. Having to tune and re-tune your uke every two minutes can get old fast. You can fix the tuning peg issue by swapping them out for better aftermarket geared tuners. But then you're adding cost and complications to what should be a simple, low cost purchase.
How Much Should I Spend on a Cheap Ukulele?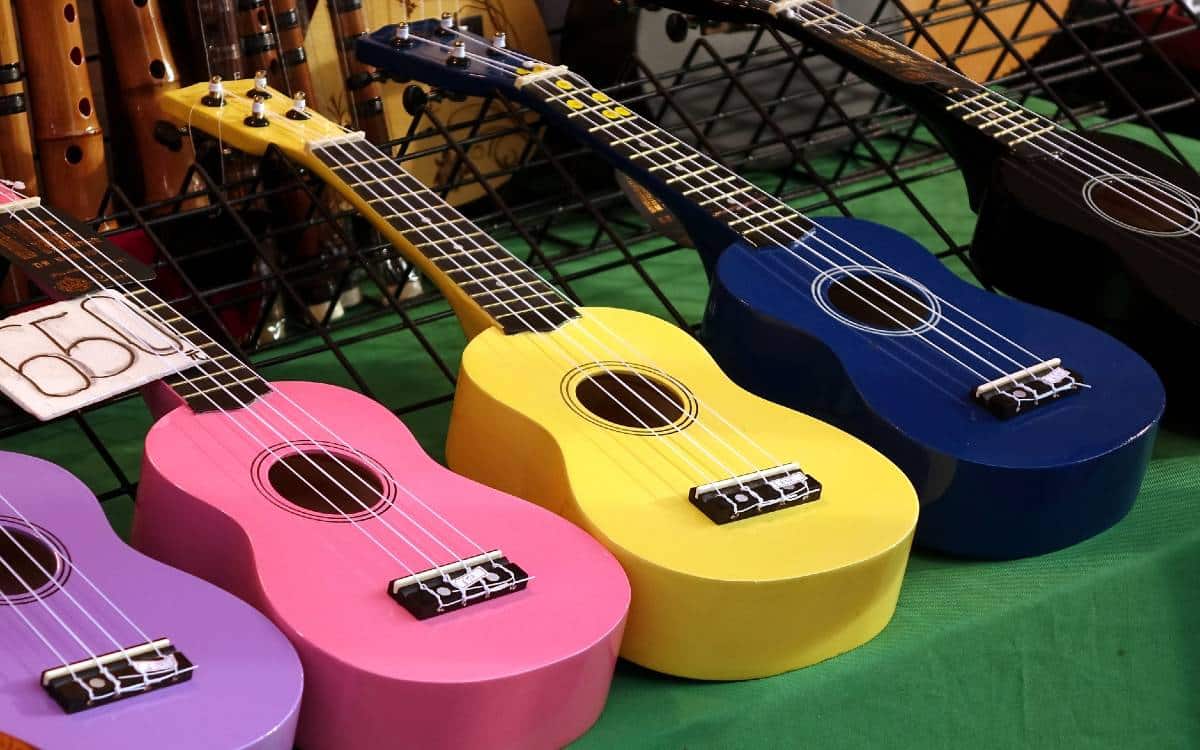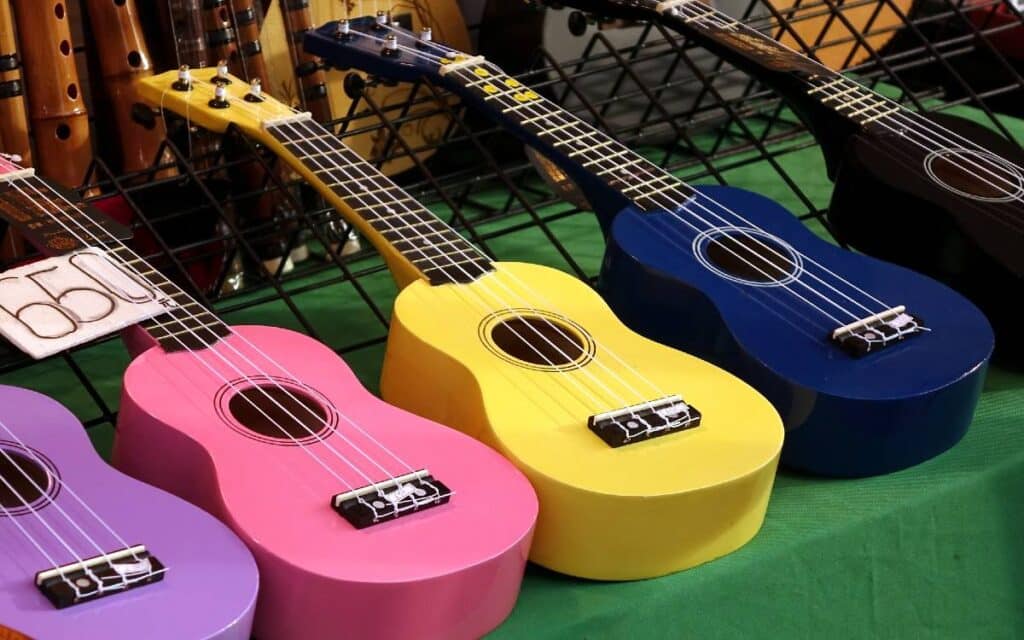 How much you can expect to spend on a beginner ukulele depends on what you want to get out of the instrument.
One thing that's especially important to keep in mind is the level of playability and longevity you'd ideally like from your new uke. There are some dirt cheap ukes out there that you can use to learn a few basic chords, but these instruments tend to go out of tune very quickly and can be uncomfortable to play due to being poorly set up.
But you can get a respectable, affordable ukulele for only a little more than what you'd pay for some of the cheapest ukes on the market. Whether or not you'd like to invest in one of the most affordable ukuleles you can find or a better-quality beginner model really just depends on your priorities and what you want to get out of the instrument.
Are you looking for a beater ukulele to throw in the trunk of your car? Are you a beginner on a budget who wants a decent instrument you can grow with? Or are you a ukulele player who wants to try out different sizes or types of ukuleles without breaking the bank?
The best cheap ukulele for you and how much you'll spend depends on your goals. But no matter what, we recommend following the advice in this buying guide to find a good budget ukulele that doesn't skimp on being a solid instrument that's fun to play.
Why do budget ukuleles vary so much in terms of price?
If you're new to the uke, you may be wondering why there's so much variation in price between ukuleles marketed as beginner instruments. This is because there are four main types of ukulele, and they vary by size and shape. Since smaller ukes, like soprano and concert models, require less material to construct, they also tend to be more affordable than larger ones of similar quality.
Concert and soprano ukuleles tend to cost less than tenor and baritone models, for example. So, if you're mostly looking to get the best ukulele that you can for your budget and aren't too concerned about its size or the type of sound it has, you may want to look primarily at soprano and concert ukuleles.
Also, affordable ukes can be built with vastly different materials that vary considerably in price. A ukulele with mahogany body and neck and a walnut fingerboard costs more than a ukulele made with cheaper materials like laminate, even if both are technically beginner ukuleles.
Another factor that can influence how much a ukulele costs is the build process that a particular luthier or company uses. Some ukes are built by hand, while others are partially assembled by machines in factories. Handmade instruments are more expensive for ukulele brands themselves to construct, so they typically end up costing more, too.
Consider Buying a Secondhand Uke to Save Money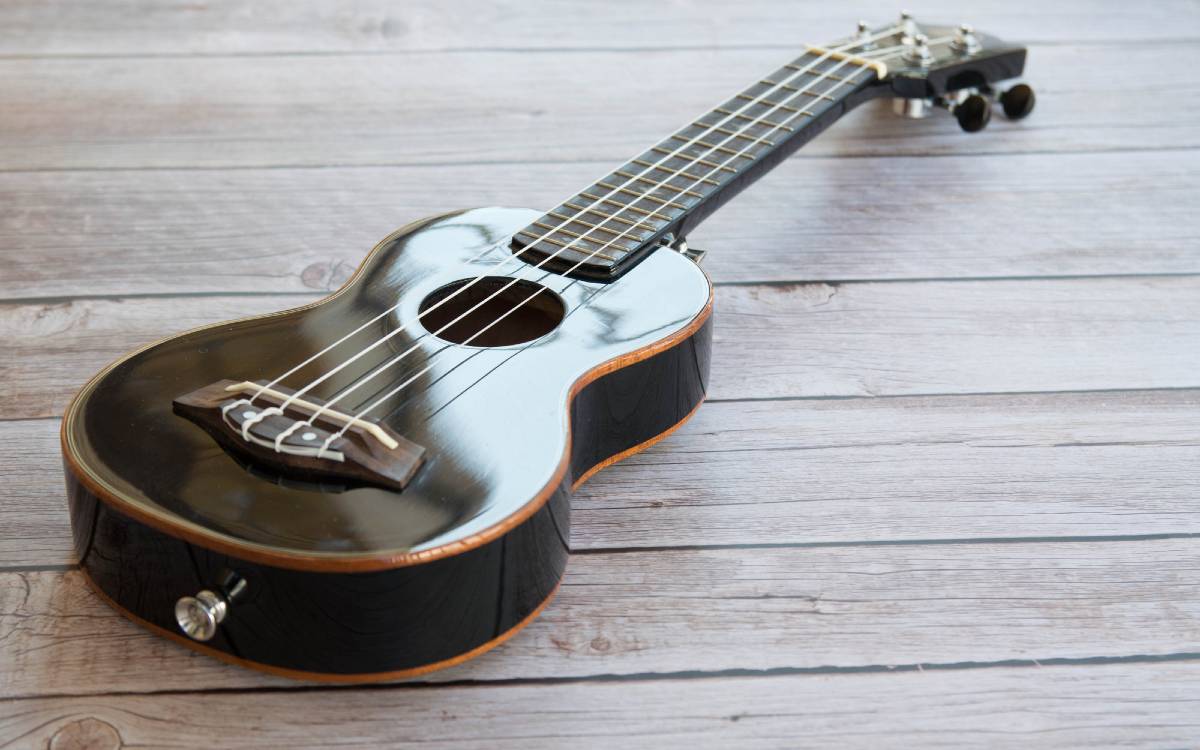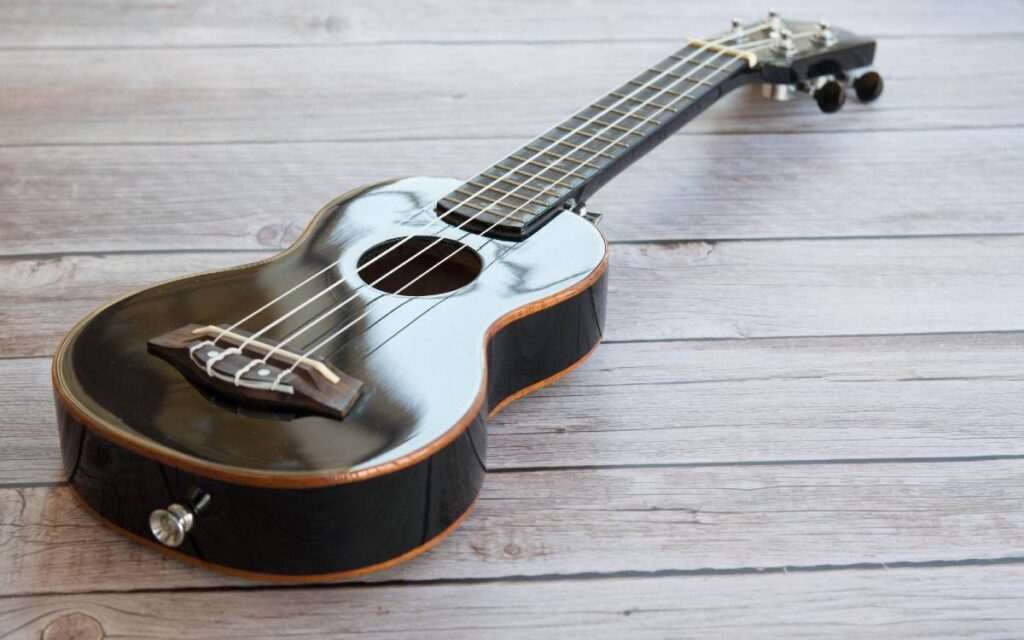 If you're open to shopping on the used market, you can often find quality musical instruments in good condition for a fraction of a new ukulele. Buying a used instrument online can be risky, so we recommend that you keep your search to reputable instrument dealers and music shops. You can also find some great scores on Facebook Marketplace or Craigslist, but this can also be a minefield if you don't know how to evaluate the condition of a ukulele.
While there's less variety and more work when buying used, if you know what to look for you could snag a better quality uke at a heavy discount.
Best Cheap Ukuleles: Our Picks
1. Protege by Cordoba U1 Concert Ukulele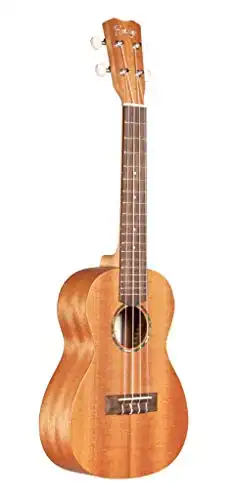 Cordoba makes some of the finest ukuleles you can buy, and the cheap ukes in their budget Protege line are no different. The Protege U1 concert ukulele is an all-mahogany uke that brings high-end quality to the affordable ukulele space. Featuring a rosewood bridge and fingerboard, mother-of-pearl rosette, and a beautiful satin finish, this little uke looks like it costs many times what it does.
And the U1 doesn't just look good – it sounds good, too. This concert ukulele can go toe-to-toe with intermediate ukes in terms of sound, and we consider it to be one of the most playable budget ukes out there. For quality construction, great sound, and an appearance that's sure to turn heads, you can't go wrong with the Cordoba Protege U1.
2. Kala Makala Soprano Ukulele (Kala MK-S)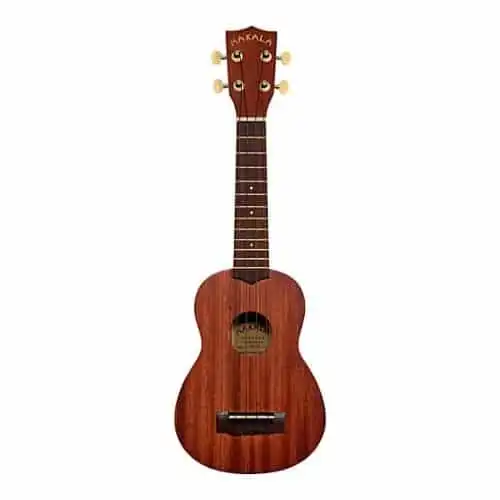 Makala is the budget-friendly line of the popular Kala brand of ukuleles. The Makala MK-S, in particular, is a good, solid soprano ukulele. It's ideal for beginners thanks to its budget-friendly price and ease of playability. The MK-S soprano uke plays well and sounds fantastic. The tone is incredibly warm and rich, especially for this price range.
The Makala MK-S is made from agathis, a ukulele tonewood that is very similar in tonal properties to mahogany but is much less expensive. This is how Kala can get away with selling a ukulele of this standard in such a competitive price range. It also features a mahogany neck, rosewood fingerboard, and rosewood bridge. The MK-S has something of a minimal appearance devoid of any frills or decorations, another cost-saving measure. But with its simple looks and great tone, the MK-S doesn't mess around.
3. Oscar Schmidt OU2 Concert Ukulele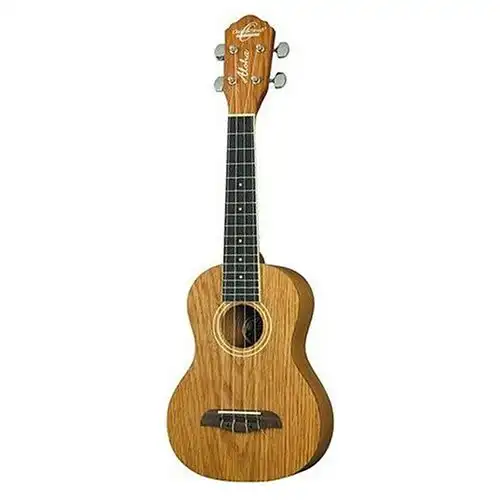 As far as we're concerned, the OU2 concert ukulele from Oscar Schmidt is an absolute gem. Don't let the price fool you – this concert uke packs a real punch. The sound is brilliant with that twang associated with the classic "Hawaiian" sound. This uke is made constructed from mahogany with the utmost care. And, with Oscar Schmidt's rigorous quality control inspection process, you know you'll always get a quality instrument from the brand.
As with many ukuleles in this price range, the OU2 comes with generic black plastic strings. We recommend changing these out for better ukulele strings at the first opportunity. Once you do, you'll have a solid ukulele that sounds great and is fun to play, all at a very reasonable price.
4. Kala Satin Mahogany Soprano Ukulele (Kala KA-S)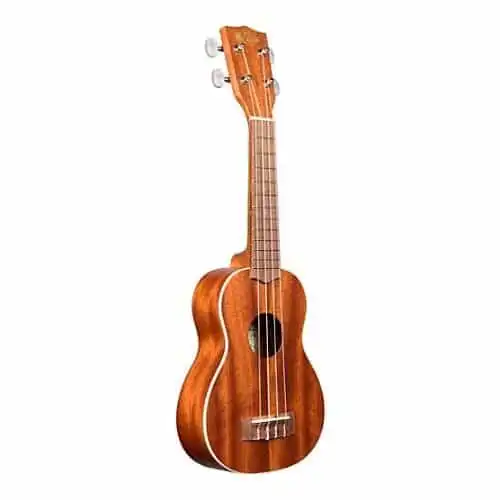 It's impossible to have a list of great ukuleles without including Kala ukuleles. Although we've previously talked about Makala, the brand's budget range, Kala itself also has budget-friendly offerings that will get you an upgrade in quality.
If you're looking for the best budget ukulele for the money overall, we'd definitely recommend that you check out the Kala KA-S. This cheap soprano ukulele features a beautifully crafted mahogany body and neck, and a rosewood fingerboard and bridge. The Kala KA-S combines all these features to create a beautifully deep, sweetly mellow tone. As an added bonus, this little uke comes already strung with premium Aquila Nylgut strings.
Thanks to its top-notch quality, great sound, and affordable price, the KA-S soprano ukulele is a fantastic offering for beginners looking for the best cheap ukulele to begin their musical journey.
5. Cordoba 15TM Tenor Ukulele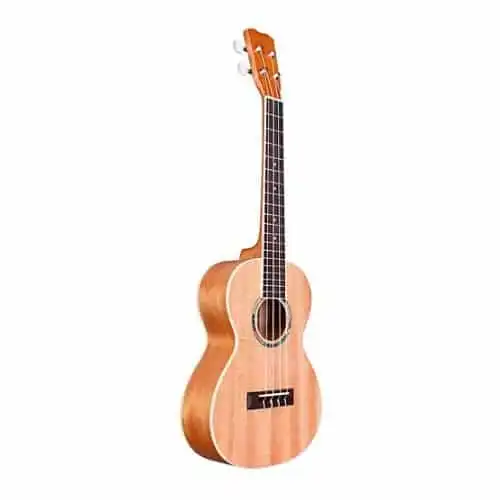 It is possible to find a great-sounding cheap tenor ukulele, and theCordoba 15TM proves it. This tenor-size ukulele is perfect for adults who are looking for their first ukulele but find concert models to be just a little on the small side.
The body of the 15TM tenor ukulele is made of mahogany and is built with enough structural integrity to last for years. While it may not have the sustain of higher-end ukuleles, the wood choice offers enough tonal complexity to please the ear, and the notes seem to jump off the fretboard.
The abalone rosette adds just a little bit of flash and is sure to catch the eye of anyone watching you play. If you're looking for a respectable tenor ukulele that sounds good, looks good, and doesn't break the bank, then this might just be the uke for you.
FAQs
What Size Ukulele is Best for Beginners on a Budget?
A soprano or concert ukulele is typically the best ukulele for beginners to start with. These types of ukes are the smallest and, therefore, generally the most affordable. Adult learners or anyone with larger hands may find soprano ukes a bit trickier to play due to their smaller size and narrow fretboards and should lean towards concert ukes. Soprano ukuleles are generally a bit cheaper, and are excellent for children and adults with smaller hands. Most beginners do not start with a tenor ukulele.
How do I make a cheap ukulele sound better?
There are a number of ways you can make a cheaper ukulele sound better than it does straight out of the box. Many cheap ukuleles come with parts that are of poorer quality, so you might like to replace these with better-quality options and see how the sound quality of your instrument improves.
Another easy way to make any ukulele better is by installing a new set of quality strings on the instrument. Most budget ukuleles are strung with cheaper strings, which can have a thinner, weaker sound than a higher-end set. Investing in some decent strings, like Aquila strings or an equivalent brand, can help your uke sound richer and more balanced without you needing to invest too much money into it.
If you find that your cheap ukulele has issues staying in tune, the solution may be as simple as installing a better set of tuning machines. You can pick up a quality set of guitar-style tuners or geared tuners for less than $20 that will add a whole lot of tuning stability to your uke.
What is the difference between cheap and expensive ukuleles?
Why is it that some ukuleles cost just so little, while others cost hundreds of dollars or more? There are a number of different factors that impact the overall cost of an instrument, but it comes primarily down to the materials and methods used in its construction.
Instruments made with materials that are more expensive or rarer are going to cost more than something made with more commonplace materials, for example. And, an instrument that is entirely handmade will generally cost substantially more than something made in a factory due to it requiring more labor to construct.
Manufacturers of dirt-cheap ukuleles may take shortcuts in quality control or construction that result in an instrument that's less playable and doesn't sound as good. But if you read this guide, you'll know that there are some good cheap ukuleles out there.
I still don't know which is the best cheap ukulele for me. Help!
You still might be feeling overwhelmed by the sheer number of cheap ukes out there. If you aren't sure which of the best affordable ukuleles on the list might be right for you, then don't panic! Visit your local music store, try different ukes out, and ask the staff for advice on which uke might be best for you.
If you're still unsure about which ukulele is right for you, many music shops will loan instruments out for a reasonable price. Consider renting a uke for a week or two in order to try it more thoroughly and see if it feels like the best match.
Another thing to keep in mind is that certain music teachers and schools can also loan out instruments to students. If you're currently taking lessons, we recommend talking to your teacher about borrowing a uke from them or your school. Your teacher may also be able to accompany you to a music store and help you find the right uke, be it new or secondhand.
Conclusion
Because of its relatively low price, the ukulele is a great instrument to pick up if you want to get started playing music. Even higher-end ukes cost about the same as decent entry-level guitars. If you'd like to learn an instrument but purchasing a guitar, mandolin, banjo or other string instrument seems like too much of an investment, then the ukulele may just be the perfect alternative.
As you can see from our list of the best cheap ukuleles, there are some great ukes out there, even if you don't have a lot to spend on a new instrument. The ukuleles that we've covered on this list should provide you with years of fun and musical exploration.