Easily one of her generation's biggest pop sensations, Billie Eilish rose to prominence with the release of her hit single "Bad Guy" in 2019. Since then, Eilish has transformed into a bona fide pop culture icon. By the young age of 20, she had already reached career-defining heights like composing the theme for the James Bond film No Time to Die and headlining the world-famous Glastonbury Festival.
Despite being best known for her smoky, powerful vocals, Eilish is an accomplished instrumentalist. Besides the piano, Eilish is a competent ukulele player. But, you might be wondering, what kind of ukulele does Billie Eilish play?
In this article, we cover all of Eilish's favorite ukes, as well as her Fender signature ukulele, released in 2020.
Who is Billie Eilish?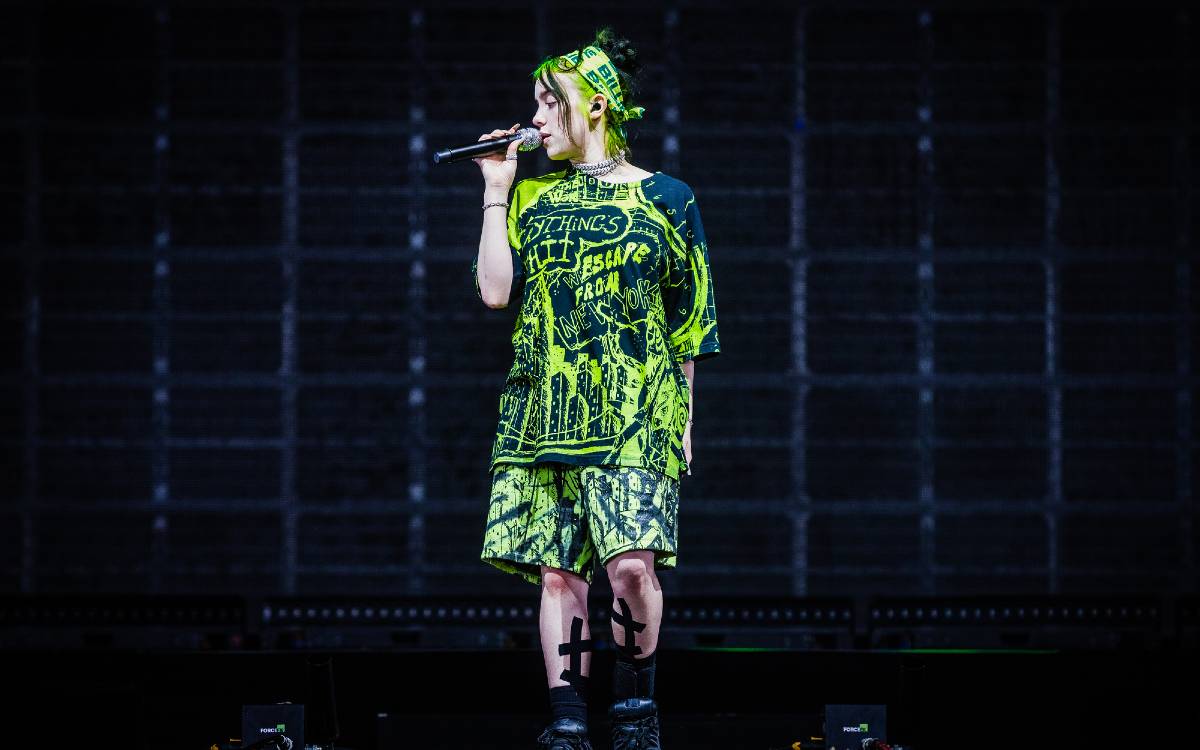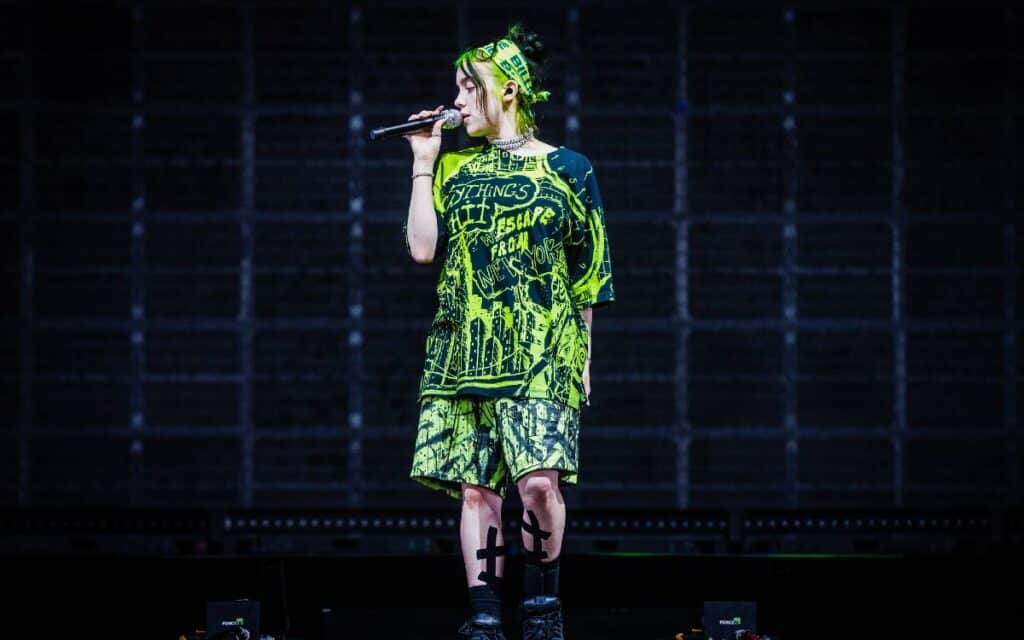 Born in December 2001, Billie Eilish is a singer-songwriter and multi-instrumentalist who has won multiple Grammy awards, tour globally, and release multiple chart-topping singles. The Los Angeles native was born into a creative family. Both her parents were actors and musicians, so they raised Billie Eilish around the performing arts. Her parents even homeschooled her so she could devote more time to her passions, interests, and musical journey.
A huge part of Eilish's success has been thanks to her brother, Finneas, with whom she has written and recorded much of her material to date. In fact, their parents provided both Eilish and her brother with bedroom recording studio setups to pursue their goals of success in the music industry.
Finneas has had considerable success as a producer and solo artist in his own right, but his work with Eilish has garnered the most attention. Indeed, touring for Eilish is often a family affair. Finneas accompanies her, and she pays both of her parents to work as part of her touring crew.
Before she was touring, Billie's meteoric ascent to stardom arguably began with the SoundCloud release of her single, "Ocean Eyes", back in 2015. Despite having no promotional backing behind it, the song was streamed hundreds of thousands of times within just a few weeks. The song spurred significant media and industry interest and Eilish followed it up with the release of her next single, "Six Feet Under", in June 2016.
Now, Eilish is spearheading a new generation of pop artists with a sound and vision that transcends genre and convention altogether. Her debut album, When We Fall Asleep, Where Do We Go? was a resounding commercial and critical success, charting at number one throughout Europe, Asia, and North America. Eilish experienced similar success with her sophomore album, Happier Than Ever, and it's anyone's guess how far Eilish's career will take her.
Billie Eilish's Connection to the Ukulele
Eilish first picked up the ukulele when she was around 6 years old. She has stated in interviews that it was the first instrument she ever learned to play, and the singer-songwriter also wrote her first song on the uke. Eilish has explained that she learned to write music on the ukulele and that the instrument has empowered her to compose in ways that she may not have otherwise.
Though it's not a constant throughout her music, Eilish has clarified that she's fond of the ukulele for its simplicity and accessibility. In a discussion with Fender, the instrument manufacturer, Eilish stated that "the rules of the ukulele are: if you know three chords, you can play any song. Ever." The ukulele is a stage-ready instrument that Eilish seems to appreciate for its practicality and versatility.
What Kind of Ukulele Does Billie Eilish Play?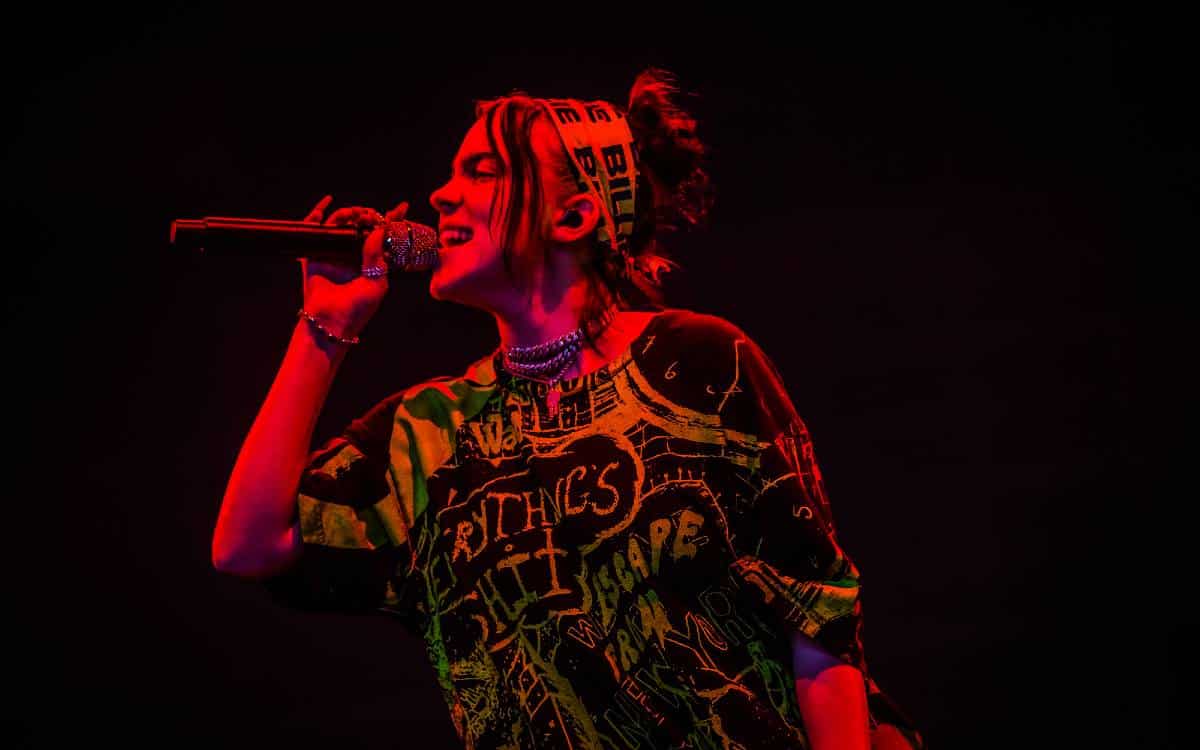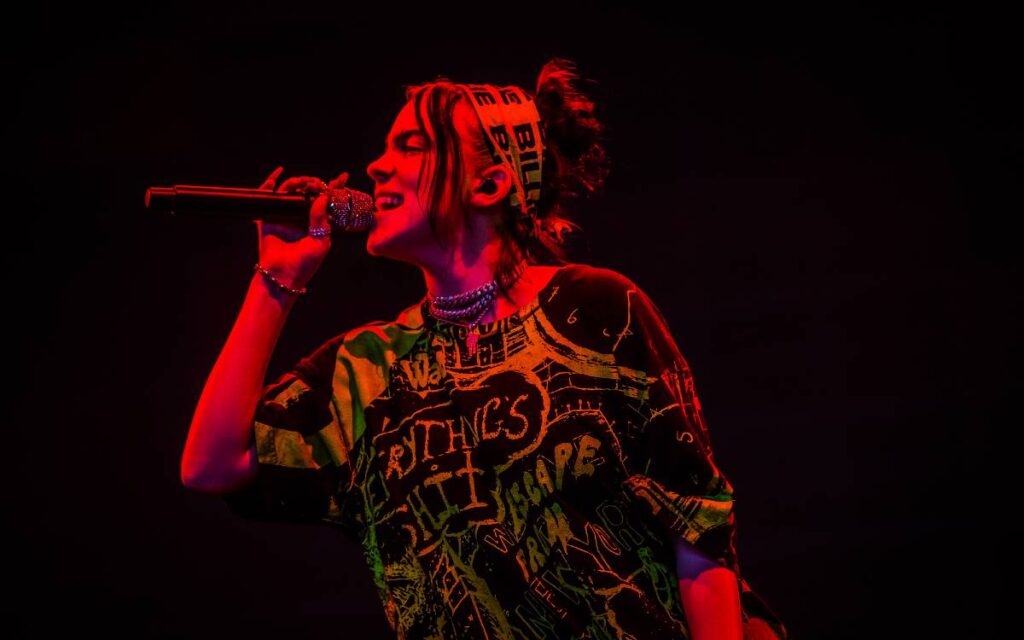 While the ukulele isn't a cornerstone of Billie Eilish's bold, unmistakable style, the singer-songwriter does occasionally perform live on the instrument, particularly during the more intimate, stripped-back parts of her concerts. She now primarily uses her signature Fender concert ukulele for live shows, but Eilish has also occasionally appeared publicly playing a Riptide model concert ukulele by Boulder Creek Guitars.
Both the Signature Fender ukulele and the Bolder creek uke are concert ukuleles because the most common ukulele size for children and adults is arguably the soprano ukulele. When most people think of the uke, they think of the soprano sound and scale length. However, the concert ukulele is still a great ukulele size for adult beginners who need a little more space on the fretboard.
Eilish likely prefers concert ukes for a particular reason. She may feel that concert ukes better suit her voice, which has a mature, delicate quality. Soprano ukes are smaller than concert ukes, so they project differently and have different tonal qualities than concert ukes do.
Read More: Soprano vs Concert Ukuleles
The Billie Eilish Signature Fender Ukulele

Made in collaboration with Fender, Billie Eilish's signature ukulele combines a ton of handy features with quality materials to create a magnificent instrument. The Billie Eilish is a concert ukulele built using Sapele wood in a matte black finish, with Eilish's signature 'blohsh™' featured as part of the finish.
Being a less common construction material, it's worth discussing Sapele wood in a little more detail. Sapele is actually a type of mahogany that originates from West Africa. Despite its excellent qualities regarding sound and longevity, Sapele is less common than regular mahogany as a wood choice for ukuleles.
This may be because mahogany is highly sought after in instruments. While Sapele isn't a clone of mahogany per se, it sounds similar. And, for what it's worth, it's an incredibly sustainable wood to use in instrument production. It grows rapidly, so there are no implications for deforestation in using it.
The Billie Eilish Signature Fender uke comes with electronic pickups in the form of Fishman Kula electronics, making it a great choice for use onstage or in live contexts more broadly. Being a smaller instrument, the ukulele gets lost when played among larger, more powerful instruments. Pickups are crucial in helping the uke be heard and especially helpful when playing with rock or contemporary groups.
Eilish's Fender ukulele has a distinctive look, too. The finish is fairly unique and the ukulele uses a Tele-style headstock and tuning pegs, which help it stand out even further. The finish also reinforces this look on the headstock, which matches the body, and the white fret inlays, which match the pattern used in the finish.
The Aloha mele fund
Something that distinguishes Billie Eilish from many of her celebrity peers is her ethics, as well as her genuine passion for politics and philanthropy through the use of her reach and platform. In this vein, Eilish and Fender donated to the Aloha Mele Fund in connection with the launch of her signature ukulele.
The Fund worked to financially support various coronavirus relief efforts for Hawaiian and Pacific Islander communities in Hawaii. Eilish donated to this group to acknowledge the ukulele's roots stemming from Hawaiian tradition and its deep, ongoing significance in Hawaiian culture to this day.
Riptide Ukulele by Boulder Creek Guitars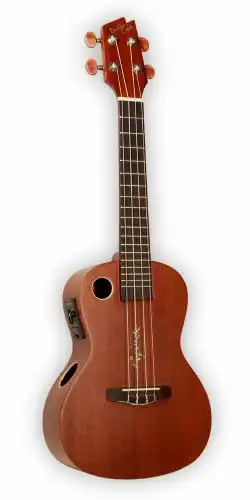 The other ukulele that Eilish has appeared playing live is the Riptide Ukulele by Boulder Creek Guitars. Boulder Creek Guitars is a fairly small luthier, and the Riptide is one of their concert models. The instrument is made with mahogany with a natural gloss finish and a rosewood fingerboard, and it also features electronics for amplifying the instrument during live performances.
Eilish Showing off Her Signature Fender Uke
In the video below, you can see Billie Eilish noodling on her Fender signature ukulele, as well as discussing the musical importance the instrument has had for her, both as a child and throughout her ascent to pop stardom.