So you want to take piano lessons but don't want to throw down for a full size acoustic piano? Never fear, this is where a quality digital piano will come in handy.
Just because you don't have access to a traditional piano doesn't mean you can't learn to play. Because of their lower cost and versatility, digital pianos are often the go-to option for musicians learning to play piano.
But with all of the options on the market, which is the best piano for beginners? Here we break down the best beginner keyboard options, taking the guesswork out of your next musical purchase.​
Best Keyboards for Beginners: Our Picks
1. Yamaha DGX-660 88-Key Graded Hammer Action Digital Piano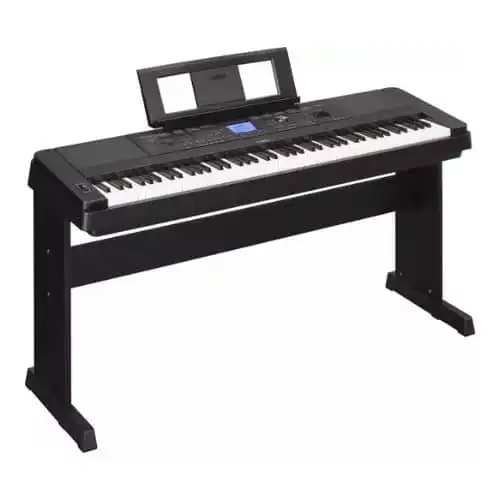 When it comes to finding the best piano keyboard for beginners, Yamaha is a brand that has a great reputation. The are the big "name" in the world of keyboard, and they make some of the best keyboards for beginners. The Yamaha DGX-660 really stands out, because it provides the true-to-life feel of Yamaha's weighted key action system and great tone you've come to expect from the Yamaha, all in a package that's affordable for a beginner.
In addition to superb polyphony, wonderful key feel and amazing life-like acoustic piano tones, the DGX-660 offers new features such as a "Style Recommender" which will recommend a style based on previous tempos or styles you've played. At a price that won't break the bank, it's also very affordable. All of these features make this Yamaha one of the top contenders for the best keyboard piano for beginners.
Hear it in Action:
2. Casio Privia PX-780 Digital Console Piano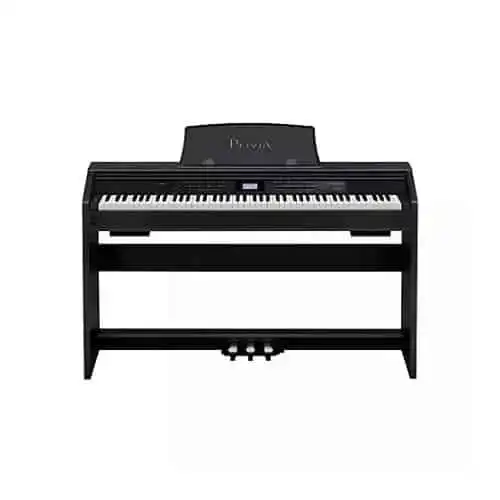 The Casio Privia PX-780 more than qualifies as one of the best digital pianos for beginners when it comes to authentic acoustic piano tone. While the initial appeal of this model comes from its attractive styling and authentic key action, Casio is known for producing possibly the most true-to-life authentic piano tones out there. This latest version of a Casio classic more than meets the needs of any student or introductory professional.
One appealing feature that sets this Casio piano apart from other keyboards in this price range is the full size, stand-up cabinet with a built in cover. When it comes to great aesthetics, realistic piano tone, and a top notch keyboard, look no further than this beginner Casio Model.
Hear it in Action:
3. Korg SP-280 88-Key Digital Piano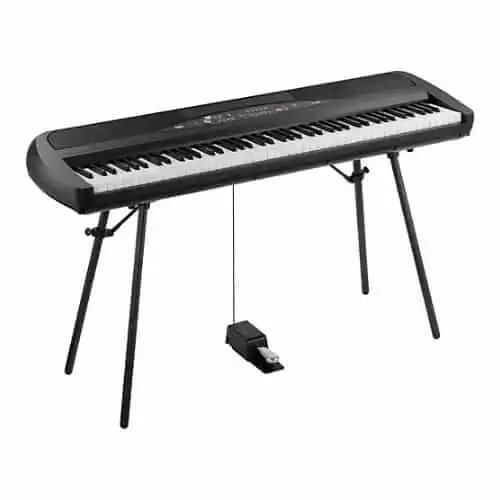 Korg has a great reputation among musicians because they produce dependable and portable electric pianos that are also some of the best keyboards to learn piano on. Clocking in at a relatively lightweight 57 lbs, the ultra-portable Korg SP-280 delivers excellent tone and dynamic key feel at a fraction of the weight of competitors' models.
But don't let its featherweight title fool you. The Korg SP-280 still packs a punch with its full 88-key traditional piano range and dynamic tone quality. With its accuracy of recreating the experience of playing a concert grand piano, the Korg SP-280 digital piano is a definite contender for the best keyboard for beginners.
Hear it in Action:
4. Yamaha YPG-535 88-Key Portable Grand Piano Keyboard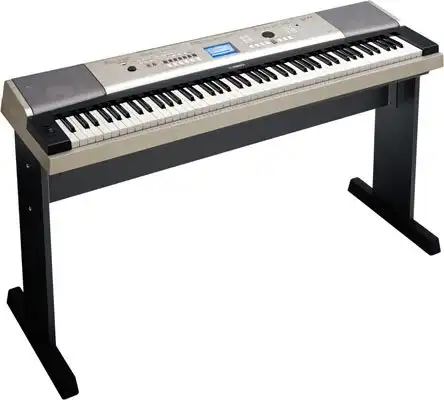 The Yamaha YPG-535 gives you a lot of piano for an affordable price, without sacrificing that traditional acoustic piano tone. The pedals may not be built into the stand like our first three options for the best keyboard to learn piano on, but one is still included in the affordable base price.
This dependable piano also features a backlit LCD display and the patented Yamaha Education Suite. This helps teach you to play piano by breaking down piano songs into individual components, making this one of the best beginner keyboards out there. Overall for the price it's hard to argue against Yamaha when it comes to reputation, portability, affordability and performance.
Hear it in Action:
5. Kurzweil SP1 88-Key Stage Piano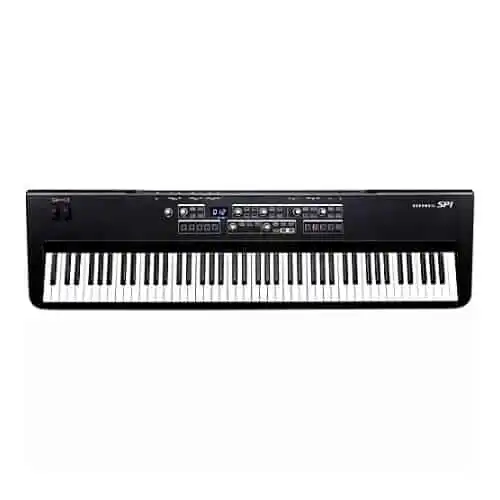 When it comes to legendary sound in an affordable package, few things can top the Kurzweil SP1 88-Key digital stage piano. This Kurzweil beginner stage piano delivers a pro-level experience in an affordable package, making it one of the best keyboards for learning piano on that will also grow with you over time. The SP1 includes a full 88-key weighted hammer action keyboard in a lightweight 27-pound package, making this the perfect beginner keyboard for playing at home or jamming out on stage.
The Kurzweil SP1 does not come included with speakers or a stand, so make sure to factor those into your budget. Of course, you can always plug in a set of digital piano headphones instead.
Hear it in Action:
The Bottom Line
When it comes to the best digital piano for beginners, you have a wide variety of options to choose from. Characteristics such as tone, appearance, portability and value are all major considerations. A good starter model can go for $200 to $1000 with a variety of differences in features across that range. To learn proper technique from the start, you'll want a keyboard with weighted keys.
There are many options when it comes to which is the best keyboard for learning piano. This list hasn't been exhaustive, but it will be a good starting place to help with your decision making when you're ready to purchase your first digital keyboard.