Learning the piano is full of fun challenges, beautiful notes, and fulfilling experiences. But looking at all those notes on the page can be intimidating when you're starting out.
And if you want to tackle some of the most challenging classical music on the piano, including Beethoven sonatas and Chopin ballades, then you need to start with the basics. Luckily, there are quite a few easy classical piano songs for beginners to get you started on your musical journey.
In this post, we round up some of the best easy classical piano pieces for beginner pianists to learn. Many of them are famous examples of classical music, and will help motivate you to keep learning.
So read on, and you'll be making beautiful piano music in no time!
Techniques to Get Started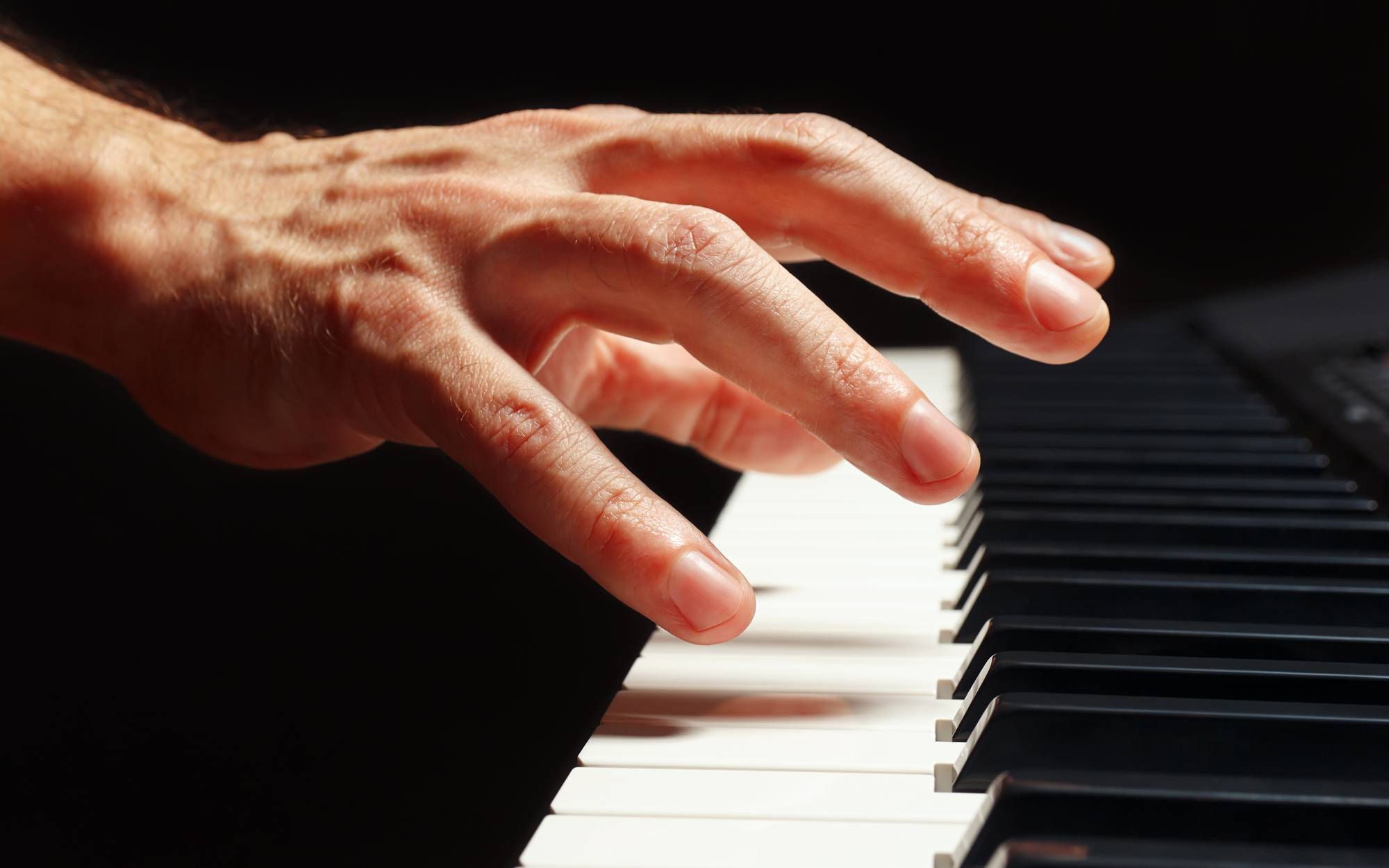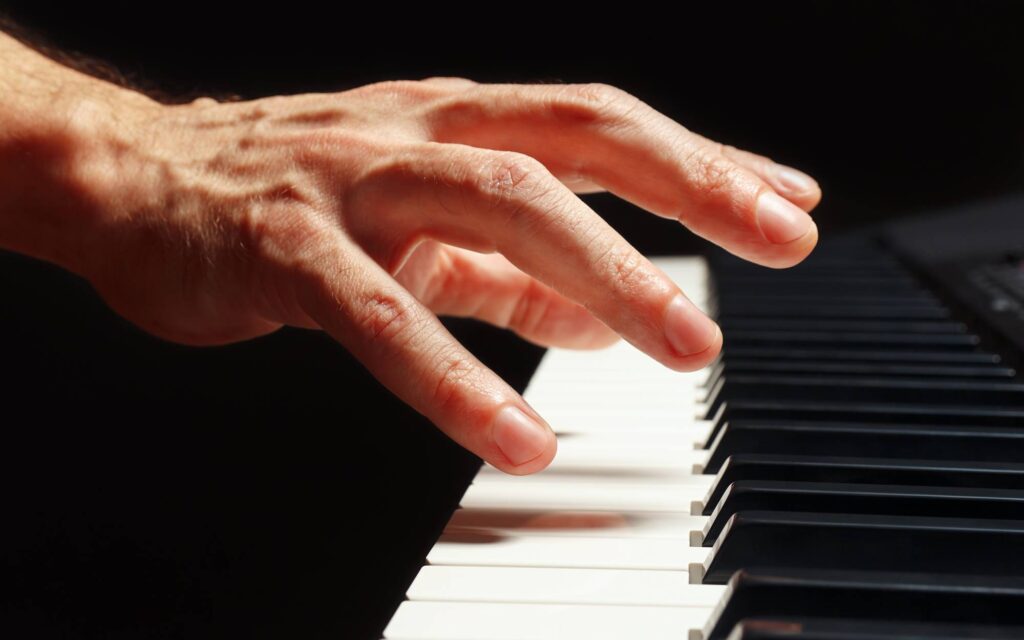 Regardless of the types of classical pieces you are playing, piano teachers will tell you that there are several key techniques that beginners need to follow if you want to learn how to play classical piano. These include:
Always Sit Up Straight
You should always sit up straight when you are playing the piano, particularly when you are learning classical piano pieces. If you build strong habits now, you will have an easier time learning more difficult pieces down the road. Keep your back straight to prevent you from getting sore.
Count Out Loud
No matter what skill level you are at, it is helpful to count out loud when you are learning new piano music for the first time. This will help you learn the rhythm of classical piano songs without having to simply play by ear. Furthermore, counting out loud will help you stay focused on the piece, measure, and note you are playing.
Curl Your Fingers
If you want to improve your accuracy when striking the note, you need to curl your fingers. If you play with flat fingers, you are more likely to play multiple keys with one finger, leading to wrong notes. Try to curl your fingers as much as possible.
Move the Arm, Not the Hand
Of course, there are some situations where your hands will need to move when playing classical piano songs, but you should try to move your arm instead of the hand. If you try to keep your elbow at a 90-degree angle, you will have an easier time building the dexterity you need to play more difficult piano pieces down the road.
Keep the Wrists Loose and Level
You should try to keep your wrists as level as possible. Try not to lift them up too high or too low. Even though you may see advanced pianists "bounce" their wrists, they are trying to vary their arm weight, which is an advanced technique. Beginner pianists need to keep things simple, so keep your wrists at the same height when you play these beginner songs.
If you keep these tips and techniques in mind, you will have an easier time learning classical piano music, including beginner piano songs.
A List of Easy Classical Piano Songs for Beginners
If you know how to read the notes, there are numerous beginner classical piano pieces that are fun to play and can help you build your skills.
Gymnopedie No. 1 by Erik Satie
One of the first easy classical piano songs any new classical pianist plays is called Gymnopedie No. 1, by French composer Erik Satie. As soon as you hit the first half notes and quarter notes, you will probably recognize the song from numerous TV shows and movies. The piece is relatively short, so it should not take you very long to learn. Furthermore, it has a repeating chord pattern in the left hand, which will make it easier for you to focus on the right hand melody.
You should start by learning the hands separately. Try to play the hands individually but at the same speed. Then, try to put the hands together. If you feel like the cord in the left hand is too large, you may want to try striking one of the notes with the right hand.
Here is a link to the sheet music.
Prelude to the Well-Tempered Clavier by J.S. Bach
The Well-Tempered Clavier is one of the most popular sets of pieces for solo piano. This prelude is built around the C Major scale, and is a great way for beginners to learn more about Bach and his piano music. There are only two simple piano notes in the left hand that are repeated, making it easy to learn. Furthermore, the right hand is focused on arpeggios played at moderate speed, which is a great way to learn a basic piano skill.
Once you get more comfortable putting the hands together, pay attention to the flow of the music. A lot of Bach piano pieces, including the advanced ones, use the foundations built in this piece. After you are comfortable with this piece, you may want to move on to First Lessons in Bach!
Here is a link to the sheet music.
Opus 28 No. 4, Prelude in E Minor, by Chopin
Even though Chopin is known for writing some of the most challenging piano pieces ever, this slow piece is relatively straightforward. For beginner pianists, Chopin's Prelude in E Minor is also a fairly easy introduction to the classical music written by one of the most prolific composers of all time.
This piece has a simple melody in the right hand that is combined with some basic chords in the left hand. When you first learn this piece, it is important to start slow. Make sure you read each individual note in the left-hand chord structure before you play it. Pay attention to the fingering so you will be able to keep up with the chords when you play the piece at full speed.
Finally, try to feel the rhythm of the music. Let the melody shine through.
Here is a link to the sheet music.
Canon in D by Johann Pachelbel
There's a good chance you already have the simple melody flowing through your head as soon as you read the name of this song. It is one of the most recognizable easy classical piano pieces, and it is commonly played at special events. You frequently hear it during the holidays as well.
Even though Pachelbel's Canon was originally composed for the orchestra, it is also available for solo piano. There are eight chords that repeat in the left hand, along with a pleasing right hand melody. You may have a difficult time dealing with the rhythm changes as the piece progresses, so remember to count out loud. This will make it easier for you to stay on track when you play the piece. Then, remember to perform during the holiday season to show off your skills!
Here is a link to the sheet music.
Ave Maria by Franz Schubert
Even though this classic piece was originally written to be a vocal work, it is now commonly played by solo pianists. You will commonly hear it at weddings and funerals. It has a soothing, peaceful melody that is instantly recognizable.
This piece is a great way for you to learn the basics of arpeggios. Take your time when you are reading the notes, particularly in the right hand. Count the lines underneath each note and make sure you strike the correct key with simple fingering. It is easy to learn notes incorrectly when you reach for the upper notes of the piano for the first time. The left hand has a repeating chord progression that should be relatively easy to learn.
Here is a link to the sheet music.
Clair de Lune by Claude Debussy
This is a great piece for novice pianists that is pretty straightforward to play on the piano. Even though the full version has some obstacles for beginners to overcome, you can certainly start with a simplified arrangement (the original piece is more suitable for intermediate pianists). You need to take your time when you are learning the chords, as they may stretch both the right and left hand.
The left hand is going to have to reach for some notes toward the bottom of the piano, so take your time when you read them. Remember to move your arm with your hand so you aren't stretching the muscles of your fingers so much. It is probably beneficial to learn the hands separately before you try to put them together.
Here is a link to the sheet music.
Prelude No. 7 in A Major, by Chopin
Here is another of Chopin's preludes that is one of the best easy piano pieces for a beginner to learn. It moves a bit quicker than the other one, but it doesn't quite have the same number of chords. The left hand has to learn a total of four chords, and they are repeated throughout the piece.
Then, you can use the right hand to bring out the beautiful harmonies and melodies of Chopin's prelude. If you are having trouble playing the chords, you may want to consider rolling the left hand instead of stretching the fingers so far. The more you practice this piece, the easier it will be for you to strike the notes at the same time. Even some of the best pianists ever still practice this beautiful piece regularly.
Here is a link to the sheet music.
Minuet in G Major by J.S. Bach
This easy classical piano song almost a universal right of passage for anyone who decides to become a classical pianist. It is relatively easy to memorize this piece, as it has a lot of repetition. There are a lot of five-note scales that will help you learn the basics of fingerings, but you should not have to rotate the hands or tuck the thumb at all.
Even though the piece is relatively intuitive to learn, do your best not to break the phrases. This is critical for building skills that will be necessary as you progress through classical piano. Your right hand is going to have to do some moving during the piece, so take your time and start at a slow speed before you speed up.
Here is a link to the sheet music.
Dance of the Sugar Plum Fairy by Tchaikovsky
If you are a fan of The Nutcracker, there is a good chance you will instantly recognize this piece. It is a fun song to learn on the piano, and you can play it either as slowly or as quickly as you would like. The biggest advantage of playing this piece is that it will help you learn how to play staccato notes.
When you are learning staccato for the first time, remember to keep the wrist loose. You should view the note as a platform, bouncing off the keys as strike them. Then, you can speed up the piece as you go quicker. Even though some of the other pieces from The Nutcracker are very challenging, this piece is relatively easy to learn as far as easy classical piano songs go.
Video and Sheet Music
Here is a link to the sheet music.
Ode to Joy By Beethoven
Even though Beethoven did write some of the most challenging piano songs ever, this is a great introduction to his work. When classical pianists are first learning how to play the piano, this is usually one of the first options. The song has a very simple rhythm in the right hand, and the fingering is straightforward.
Even though you can probably strike the notes with just about any finger, try to use the finger indicated. It is important for building fingering skills you will need for more difficult pieces. There are also multiple transcriptions available, so you can find versions of Beethoven's Ode to Joy that vary significantly in difficulty. This could be a great way to challenge yourself later.
Here is a link to the sheet music.
Mozart Sonata Number 16, the Sonata Facile
If you are getting more confident in your piano skills, then you may want to try out the Sonata Facile. While "Facile" does mean "easy," and it was written specifically for beginners, it still has its challenges.
Do not try to play the piece at full speed as soon as you can. But, the piece is a good introduction to sixteenth notes, also called semiquavers. Pay close attention to the fingering as you learn the peas, and take your time moving your arm. Even though there are some kids who make piano pieces like this look easy, take your time, read the notes, and remember to count out loud. That way, you won't lose your place as you learn the entire piece.
Here is a link to the sheet music.
Moonlight Sonata by Beethoven, First Movement
If you want to try tackling a Beethoven Sonata, the first movement of the famous Moonlight Sonata is a great song to start with. There are triplet groups that repeat throughout the piece, making it easy to learn. Then, there is a very slow tempo, legato melody that shines through.
Furthermore, this is also a great opportunity to learn how to use the sustain pedal. The sustain pedal is critical for bringing the entire mood of the piece to the forefront. Because of the repetitive rhythm, this is also a very easy piece to memorize.
There are two other movements to this Sonata, but they are both significantly more challenging than the first, so they are more suitable for intermediate players.
Here is a link to the sheet music.
Primavera by Ludovico Einaudi
This is a piece that means "springtime." It is a simple classical piano song that encourages you to meditate on the beauty of spring as you play it. A fulfilling and satisfying piece, it will help you learn the basics of a specific technique called Alberti Bass. There are also broken chords that sound like twinkling stars played over the top. Envision twinkling stars soaring over majestic trees as you play.
Here is a link to the sheet music.
Additional Classical Piano Music You Might Want To Try: With Sheet Music
If you have finished all of the songs above, then there are a few more songs you might want to try. These include: