Few musicians in the 21st century have brought the ukulele to the masses like Vance Joy. The Australian singer-songwriter exploded onto the charts with his 2013 song Riptide and has gone from strength to strength ever since. Joy is known for incorporating the ukulele into his guitar-driven folk-pop music and for his passionate vocal performances.
But how did Vance Joy start playing the ukulele in the first place, and which ukes does he have in his arsenal?
Vance Joy uses four main ukuleles:
Kala KA-TE-C tenor ukulele, his primary instrument
Kala KA-SMHCE-C tenor ukulele
Kala KA-CEME Exotic concert ukulele
Kala KA-ATP-CTG-CE tenor ukulele
If you've been wondering what ukulele does Vance Joy use, you've come to the right place. This article takes a comprehensive look at Joy's backstory and the different ukuleles he plays and records with.
A Brief Intro to Vance Joy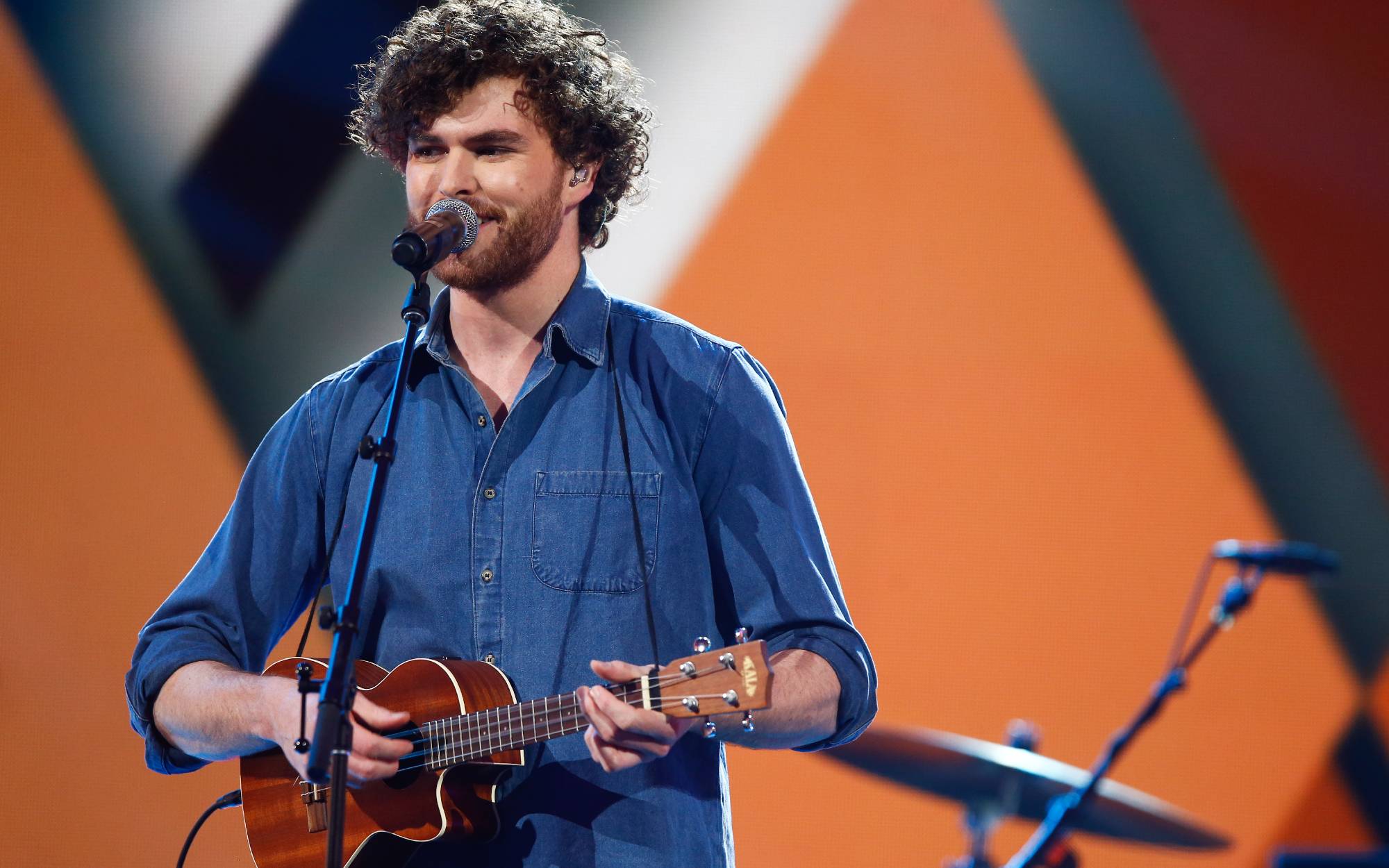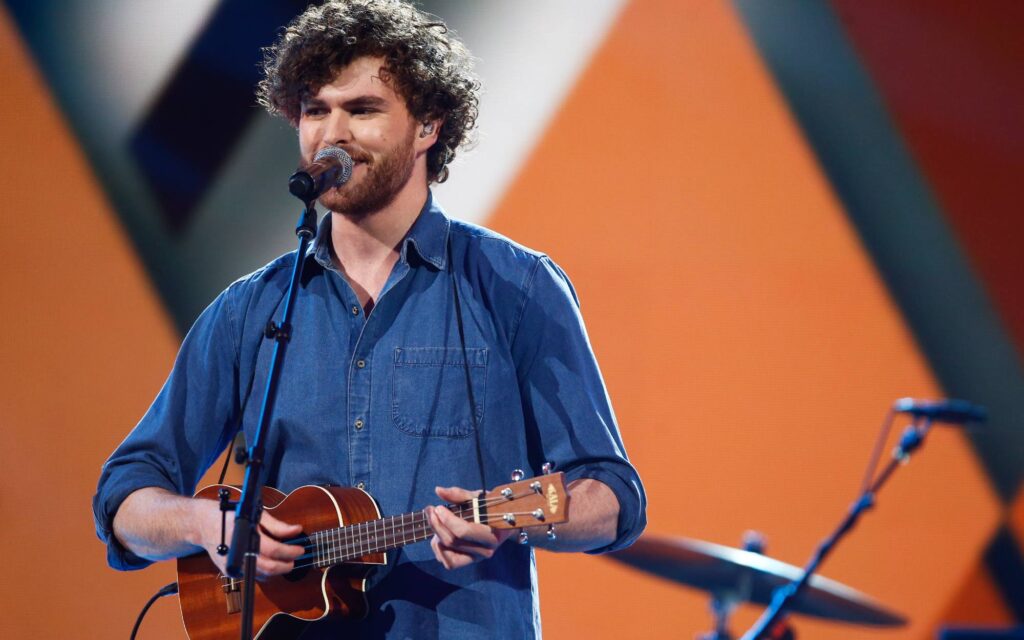 Vance Joy was born and raised in Melbourne, Australia. While he's now a well-known recording artist, Joy didn't take music seriously until he graduated from university. Before that, Joy worked as a gardener and had a chance at a career as a professional Australian Rules footballer.
The Start of Vance Joy's Musical Career
Slowly but surely, though, Vance Joy started playing in a covers band and gradually became more and more interested in songwriting. Riptide was one of the first songs he ever wrote, which became the second single on Joy's debut EP, God Loves You When You're Dancing, and also appeared as a single on Joy's debut album, Dream Your Life Away. This song is now a staple among lists of easy ukulele songs for beginners.
Since releasing his first EP, Vance Joy has recorded two full-length albums, embarked on an impressive number of tours, including as an opening act for Taylor Swift and P!nk, and has a third full-length album slated for release in June 2022.
What Ukulele Does Vance Joy Use? All About Vance Joy's Ukuleles
One noteworthy thing about Vance Joy's ukuleles is that they're all made by Kala Brand Music. Vance Joy is one of Kala's sponsored artists, so he likely gets sent different instruments by Kala to try out as part of his sponsorship deal. Vance plays several different Kala ukuleles.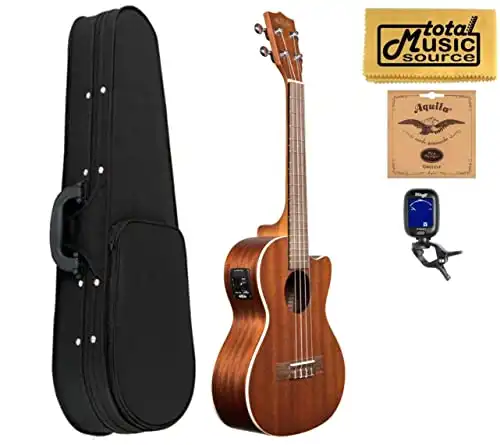 Of all of the Kala ukuleles that Vance Joy has, he uses the Kala KA-TE-C the most by far. This ukulele is a mahogany tenor uke with a cutaway. Boasting a mahogany body and neck, the KA-TE-C sounds warm and lively. The KA-TE-C's fingerboard is made of rosewood, and the instrument also comes with a Shadowflex EQ system and silver nickel frets.
The Ideal Live Ukulele
The KA-TE-C is an acoustic-electric ukulele with pickups and a preamp system built into the body, which allows the uke to be amplified for playing with a full band in a live setting. Vance Joy appears in many live videos playing this ukulele.
Like all Kala instruments, the KA-TE-C features excellent build quality and top-notch materials. The fret spacing on the KA-TE-C is also wider than what you would find on most soprano ukes, making it more comfortable to play for musicians with larger hands.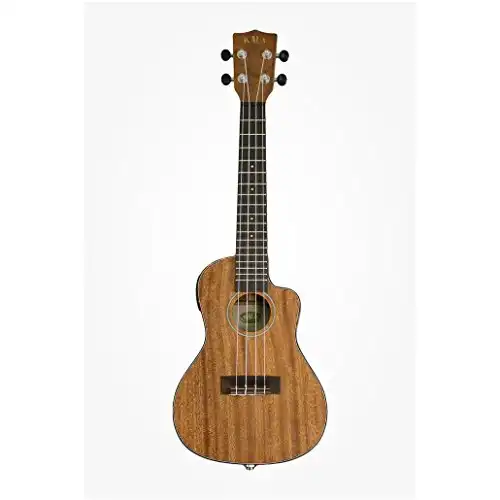 Next on the list of ukuleles played by Vance Joy is the KA-SMHCE-C. Although it's a concert ukulele, it isn't a vastly different ukulele from the KA-TE-C, since it offers many of the same features, is also made of quality mahogany, and uses the Shadowflex EQ system.
One significant difference is a cosmetic one. The finish of the KA-SMHCE-C is lighter and more translucent than that of the KA-TE-C, which lets the natural grain show through and makes it quite different visually from the more matte finish of the KA-TE-C.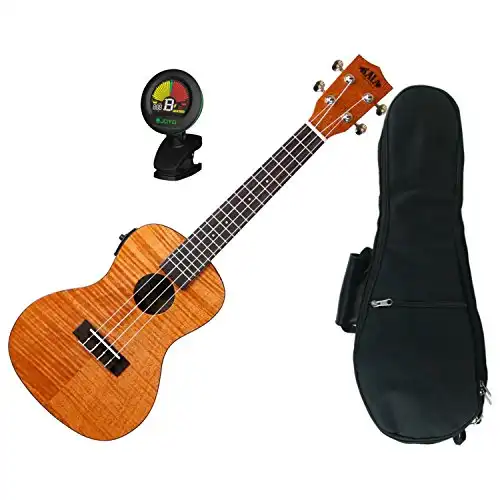 Another concert ukulele, the Kala KA-CEME, is a fairly dramatic departure from the KA-SMHCE-C and KA-TE-C visually. The top is what Kala refers to as 'exotic' mahogany, which has a bold, flamed appearance. Black binding around the body and the fingerboard provides a nice contrast to the warm, amber mahogany.
A Beginner-friendly Ukulele
The KA-CEME Exotic is more affordable than the KA-TE-C or the KA-SMHCE-C, making it more suitable for a beginner uke than the other two. However, coming at a more modest price point, it naturally does lack some of the features of the other ukes.
For example, the KA-CEME is an exclusively acoustic instrument; it doesn't typically come with preamps or an EQ system. This makes it trickier to play live in an amplified setting without installing a pickup or micing the uke (not an issue for bedroom playing or acoustic jams).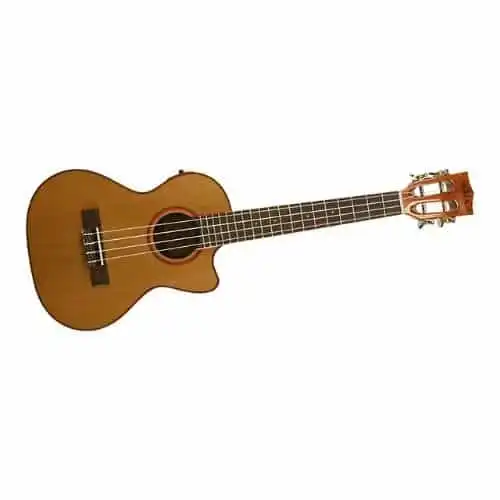 The last entry on this list is another tenor uke – the KA-ATP-CTG-CE. Tenor ukes are larger than concert ukes, and they tend to have larger fret spacing. This extra space makes tenor ukes an excellent choice for playing fingerstyle or using a capo with your ukulele.
This uke is an acoustic-electric, featuring a three-band EQ, a slotted headstock, and a cedar body rather than mahogany. The larger body of tenor ukes gives them a louder, richer sound.
FAQs
Is the Kala KA-TE-C a Good Beginner Ukulele?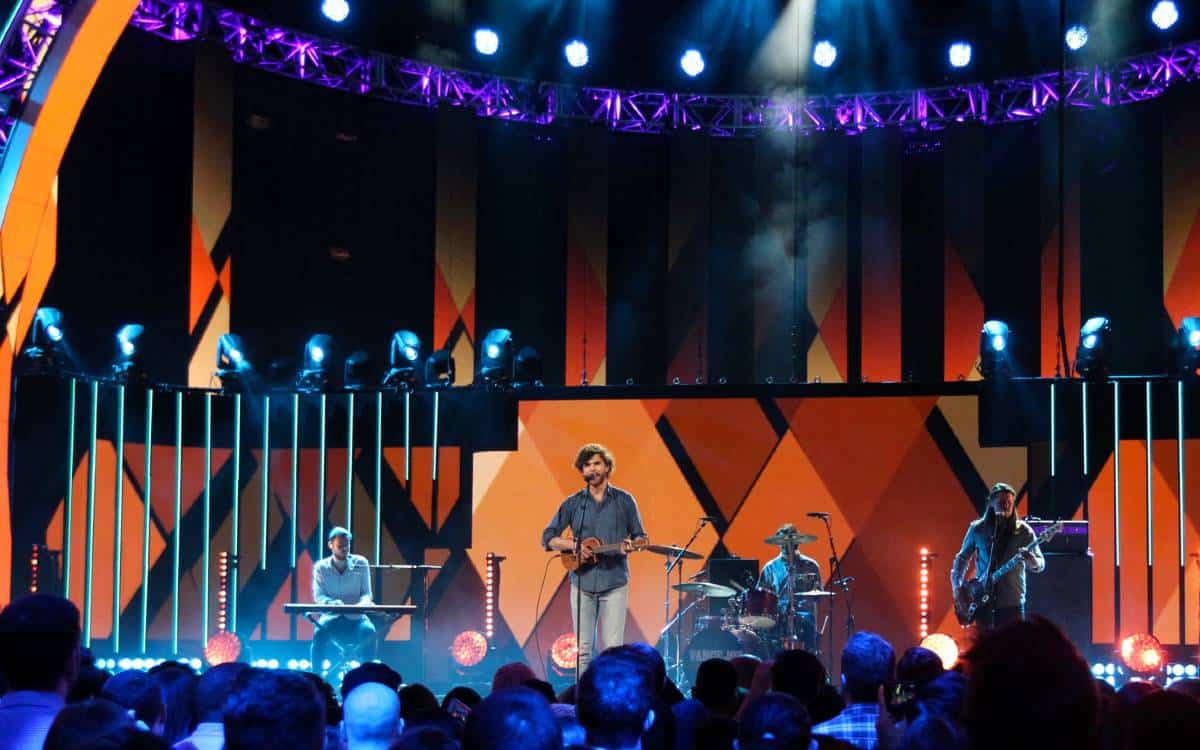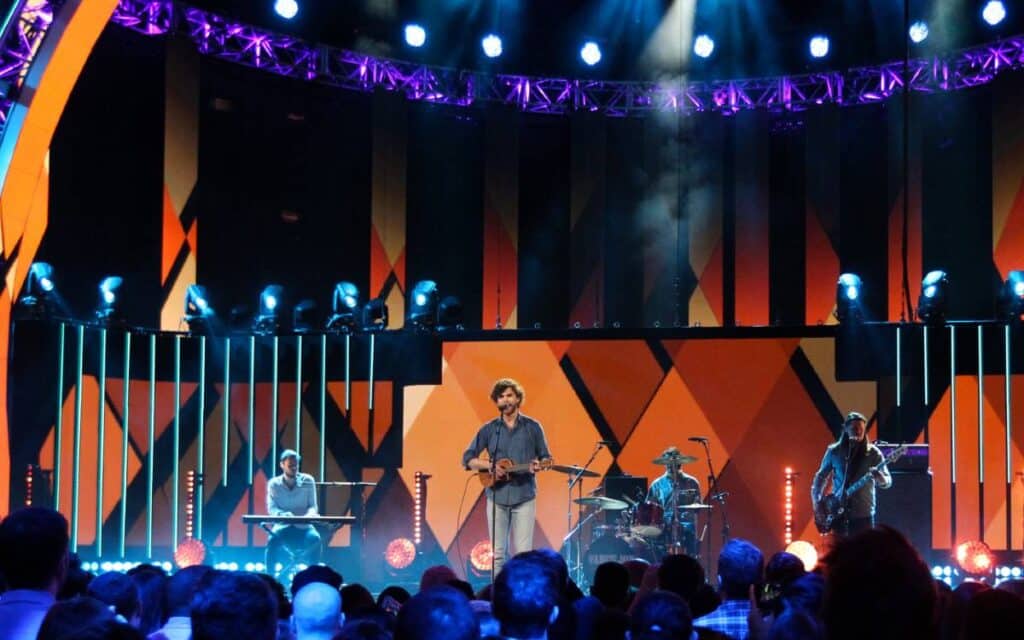 If Riptide has inspired you to start learning the ukulele, you might wonder if Vance's favorite uke would make a good choice for a first instrument. While the KA-TE-C is an excellent piece of gear, it may be a little on the costly end for a first or beginner ukulele. We recommend that newcomers to the uke try a more affordable model before committing to a professional-grade uke like the KA-TE-C.
Does Vance Joy Play Any Other Instruments?
In addition to his ukulele collection, Vance Joy also plays the guitar and the guitalele. The guitalele is an unusual instrument that's a cross between a ukulele and a guitar. It has six strings like a guitar, but it has a much smaller body, closer to a ukulele in size.
What Type of Music Does Vance Joy Play?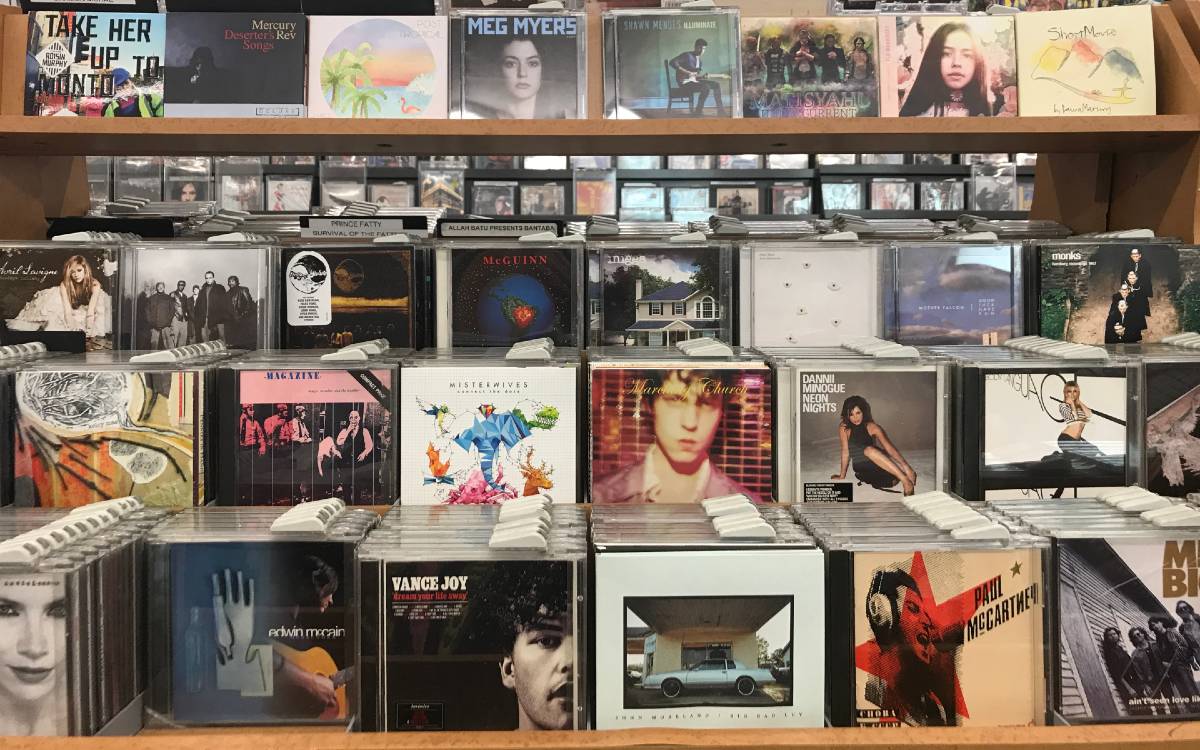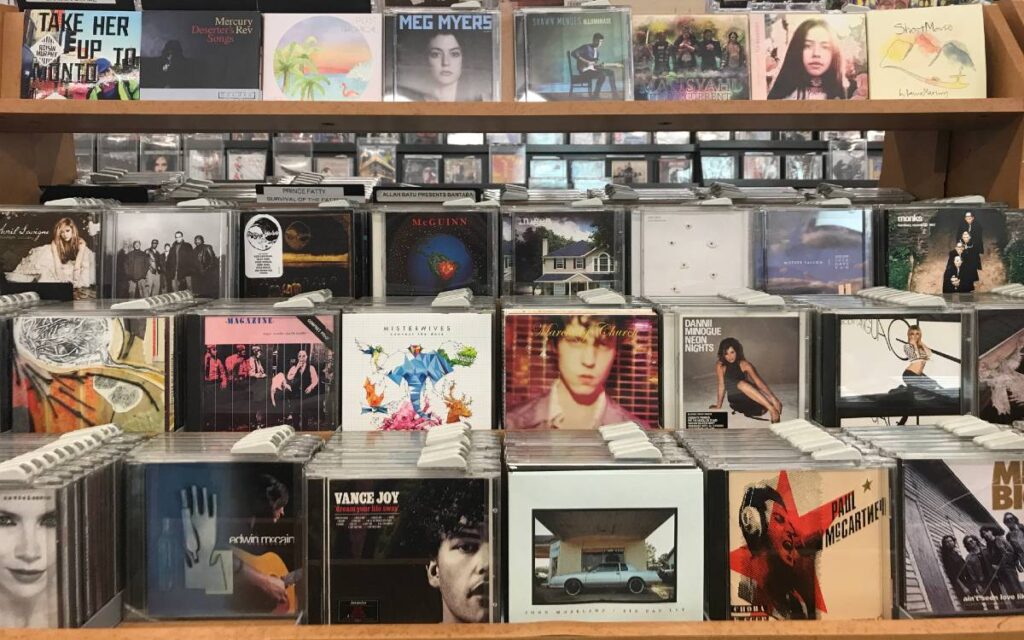 Vance Joy's music is a blend of pop and folk. Joy often bases his songs around folk strumming patterns while incorporating simple chords that tend to make up the foundation your typical pop tune. This mix gives his music a more accessible sound than folk music tends to have.
What is Vance Joy's Next Project?
Vance Joy's next project is an album called In Our Own Sweet Time, which he was at work writing during the COVID-19 pandemic. The album is slated to be released in June 2022.