Although pianos are designed to last for decades or longer, there are times when you may need to figure out how to get rid of a piano.
Perhaps the piano is no longer functional, or you want to upgrade to a bigger and better instrument, or you're moving and can't take it with you, or maybe you inherited an old piano you don't want.
Regardless of your reasoning, you have a piano that you need to dispose of, and you're trying to figure out how. Ideally in a way that's free, or even turns a small profit for you. The good news is that there are several options for offloading old pianos, from selling to donating to junk removal services.
Let's take a look at each one, so you can figure out the best option for your particular situation.
1. Contact a Local Piano Shop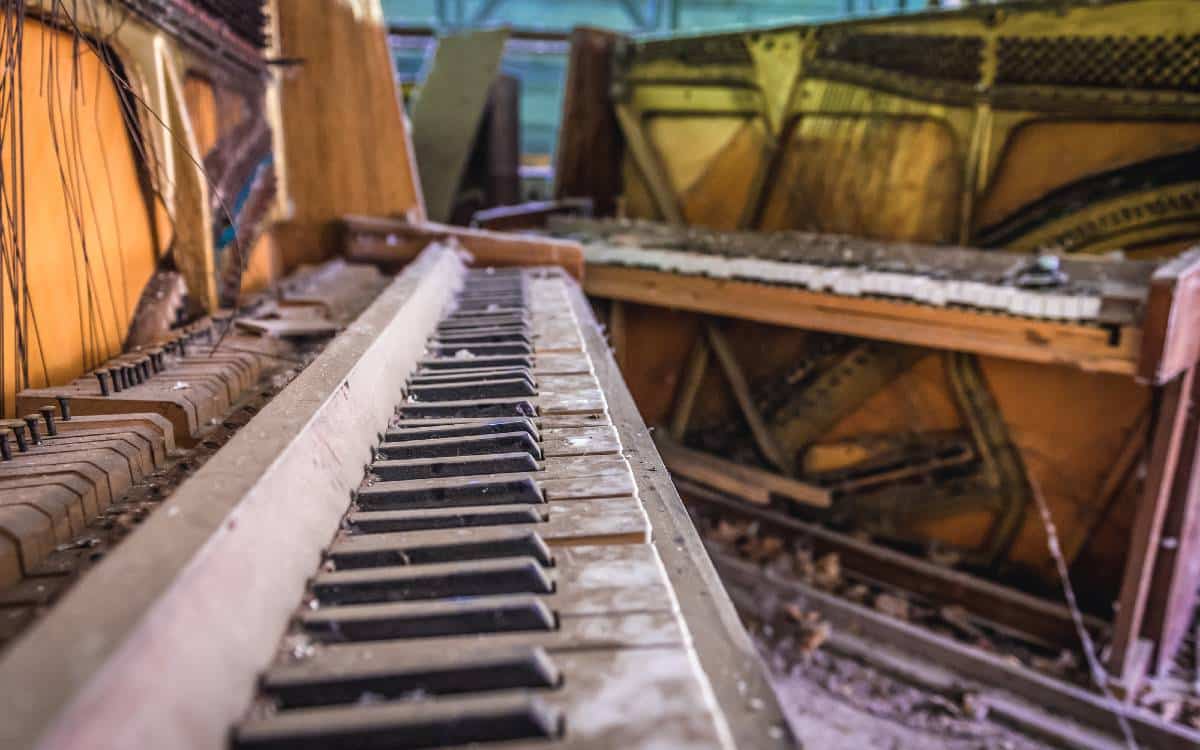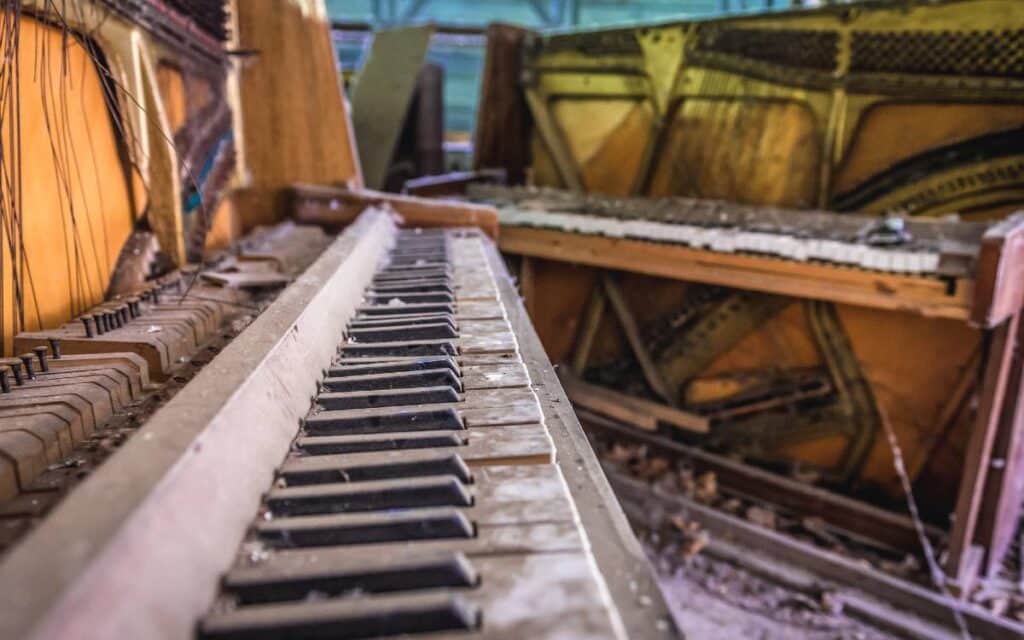 One of the first things you may want to do is contact local piano shops. This may not be the best way to get top dollar for your old piano, but it can be a good idea if you are looking to trade up for a bigger or better set of keys.
Pianos are valuable instruments – if they're in good condition and sound good they should have some trade in value. In many cases, if you're also purchasing a new piano from them, a store will give you a fair price on both your old piano and the new instrument you are interested in.
This may be the fastest way for you to get rid of your piano and still make some money, although you may not get the highest price. This is similar to trading in your car at a dealership – you can make more selling it privately, but trade ins are fast and easy.
If you have multiple stores in your local area, you may want to reach out to all of them to get a few quotes. That way, you can really find the best option to get rid of your instrument.
Another major benefit of reaching out to a local music store is that they may be willing to cover the cost of moving the piano for you. Hiring piano movers can cost hundreds of dollars, especially if we're talking about a grand piano. If you can find a way to not pay for this, then you'll walk away with a fatter wallet.
Remember that a local store is rarely going to pay top value for a piano, so you may want to take a look at the Bluebook of pianos to figure out what your instrument is worth before you move forward.
2. List It For Sale Online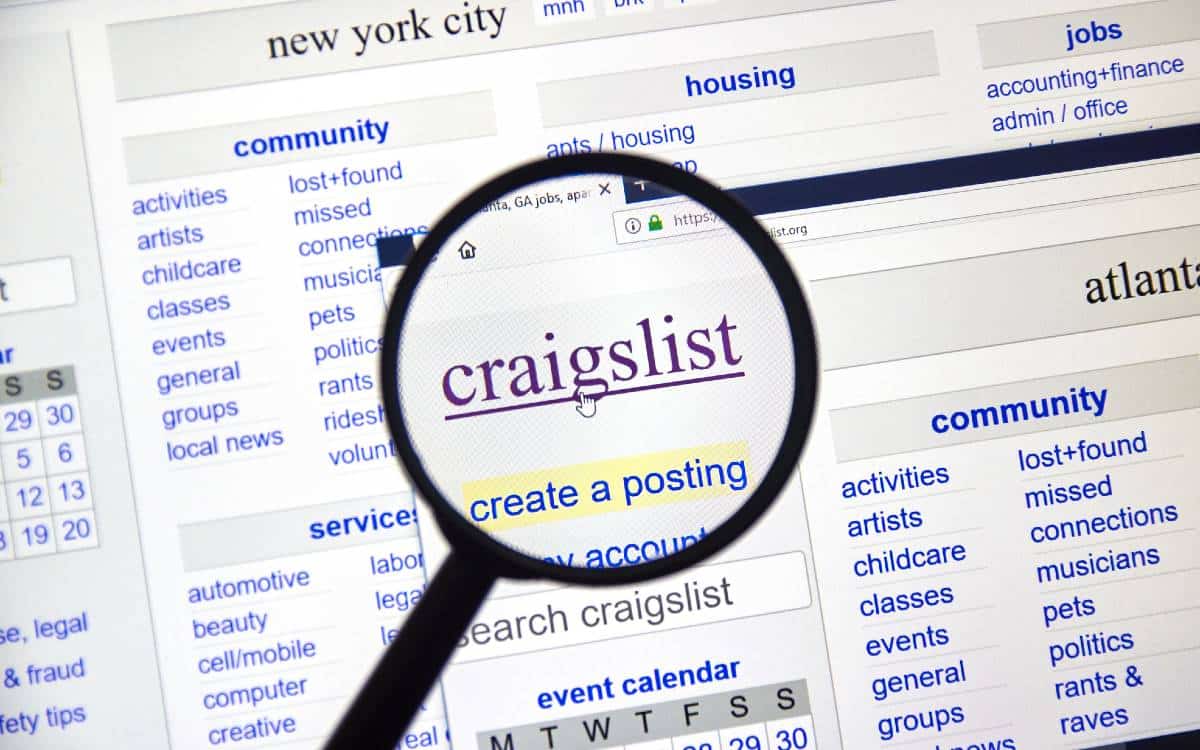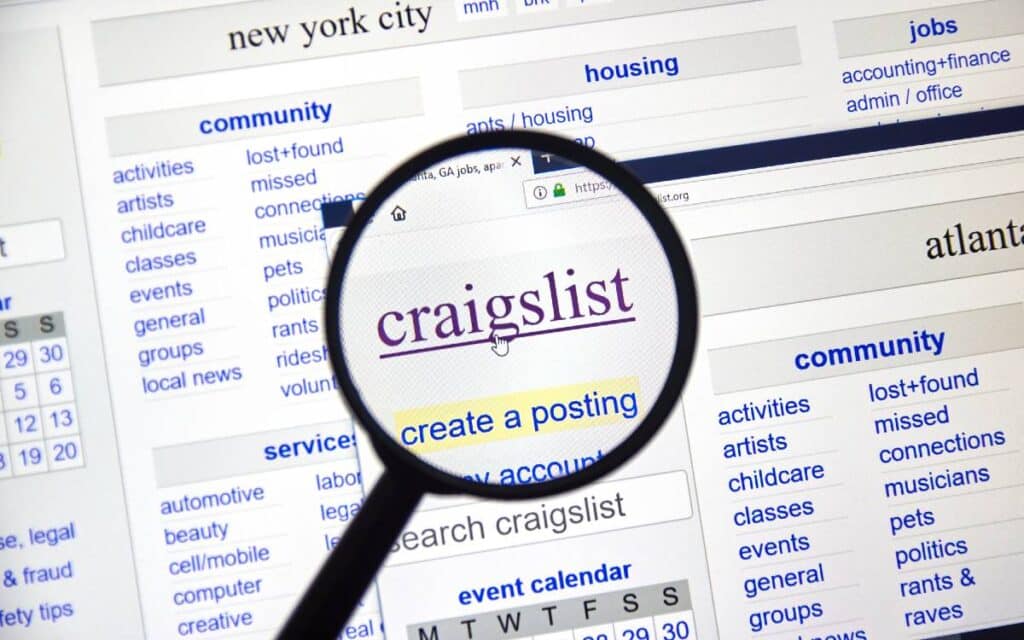 If you're wondering how to get rid of a piano and make the most profit, listing it for sale online is a great option. There are plenty of online forums and marketplaces you can visit to sell pianos.
Here are the best general marketplaces to choose from:
Craigslist
eBay
Facebook Marketplace
Facebook Marketplace has become a popular option for selling pianos during the past couple of years because buyers can connect face to face with sellers thanks to their Facebook profiles. It is very easy for you to list your items, and you are in total control of the sale price.
When you list something for sale on Facebook Marketplace, remember to include your location. Someone is going to have to come pick up the piano, or you will have to ship it to them. This is going to play a major role in how much you can get for your instrument.
When you try to sell your piano online, remember to include a detailed description, and good photos that really showcase the instrument in proper lighting. All smartphones these days have powerful cameras, and you can use that to your advantage here. On the flipside, if you post low quality, poorly lit photos, you're going to have a more difficult time getting interest in your listing.
You should also be totally transparent about the condition of the instrument. You do not want someone to come check it out only for them to realize that it's not in nearly as good of a condition as they thought. This just wastes your time and theirs.
Tips for Selling an Old Upright Piano or Grand Piano Online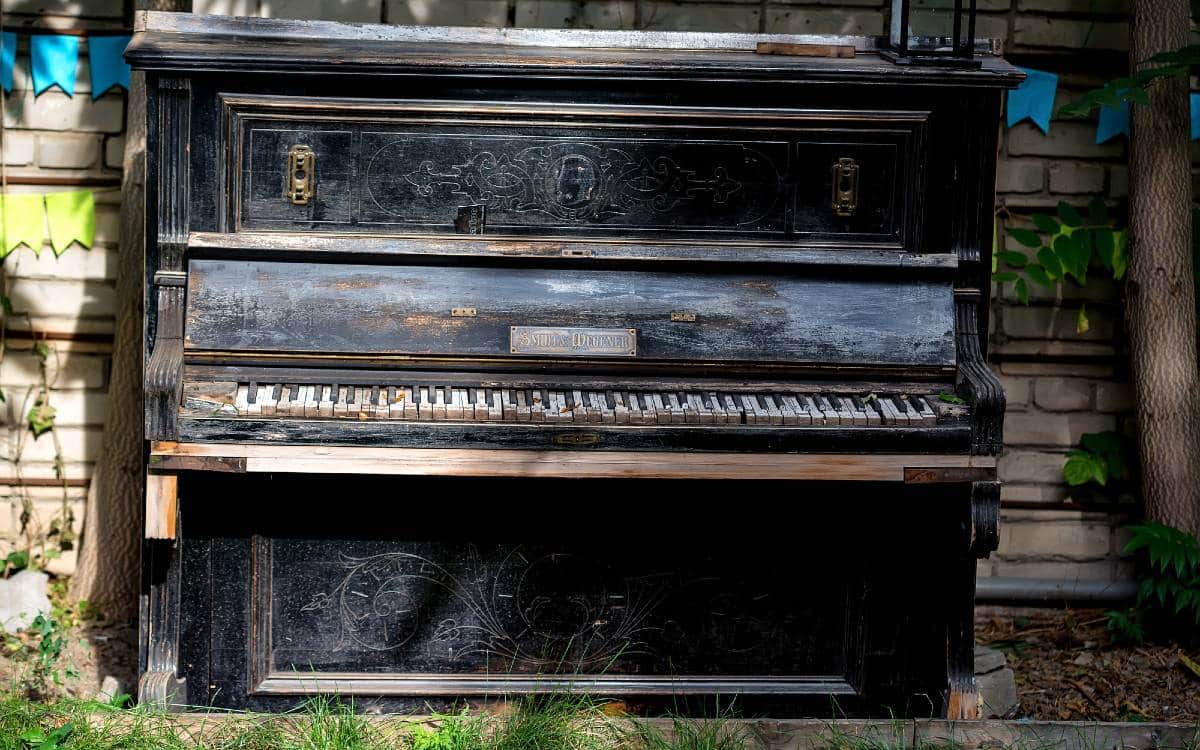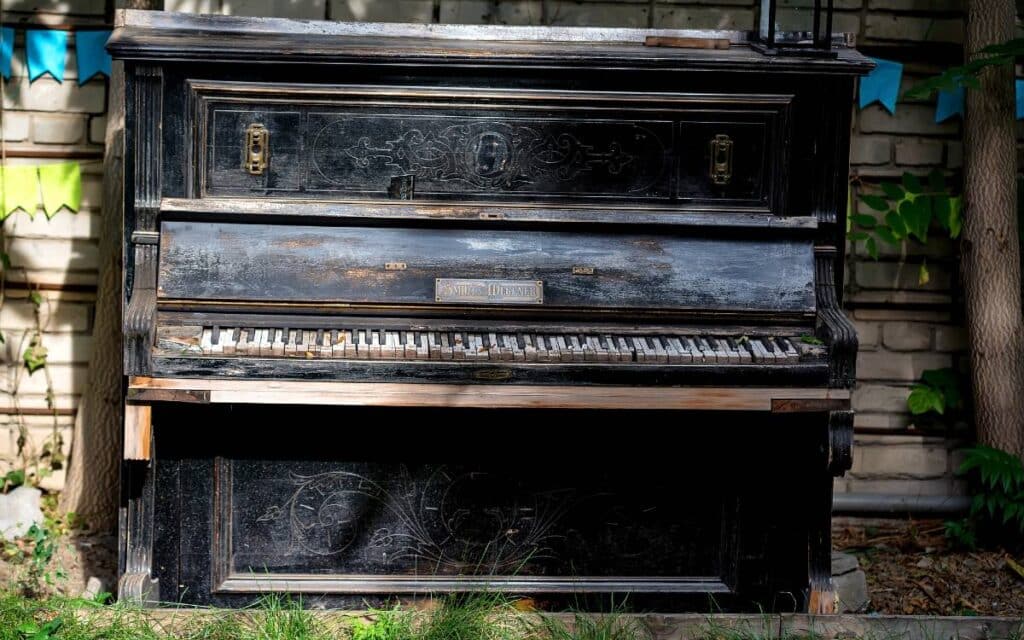 A few additional tips to keep in mind:
If there are small repairs you need to make, try to do so before you list it for sale.
Consider asking for more than you think it is actually worth, so you can negotiate a fair price later.
Always take a look at other pianos for sale on Facebook Marketplace so you have some idea of what the market currently looks like.
Consider adjusting the price slightly every so often to get notifications out to those who are interested in your listing.
Even though you will probably get inquiries in as little as a few days, it may take more than a month for you to actually sell the instrument, depending on what the market currently looks like.
Selling online may be the best way for you to get a high price for your piano, but you are not necessarily going to move it quickly with this option.
3. Talk To Friends and Family Members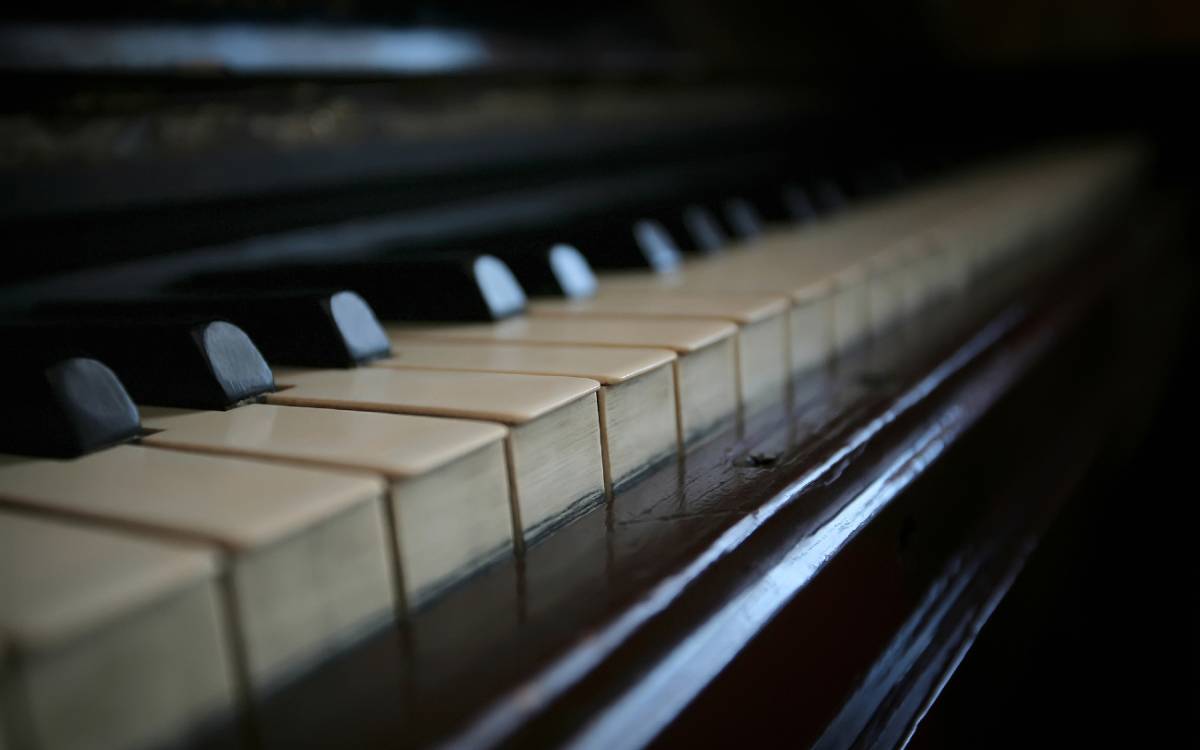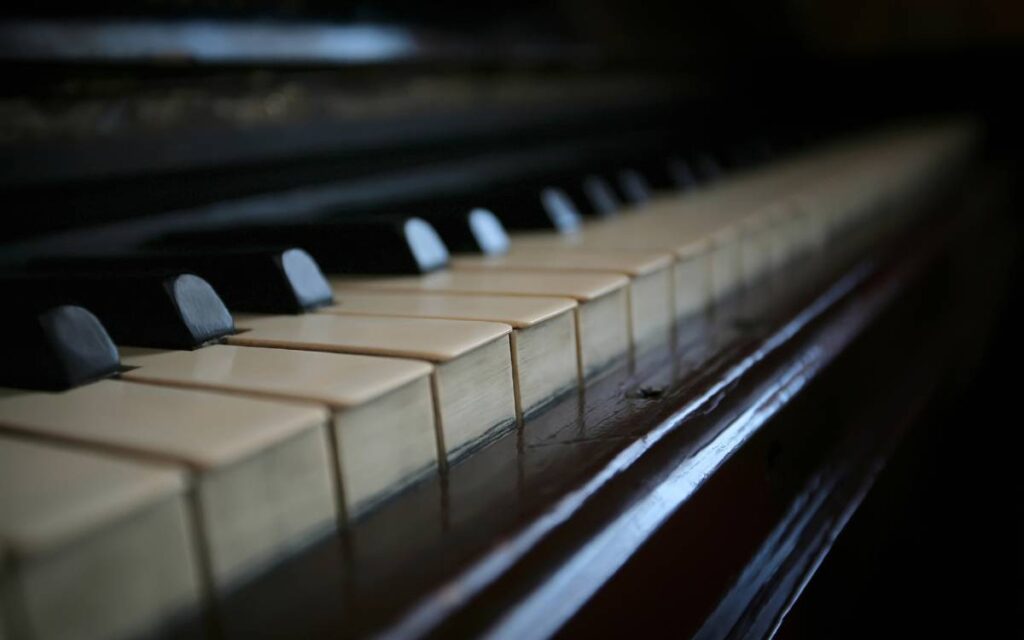 If you would really like to move the piano as quickly as possible, then you may want to talk to family members and friends to see if they would be willing to take the piano off your hands. You may even want to talk to some of your neighbors about purchasing the piano, as this may help everyone save money on moving expenses.
Of course, this should only be considered as an option if you don't care about making a profit on the piano. You will probably need to offer it at a discount, or even give it away for free.
Don't Overlook the Cost of Moving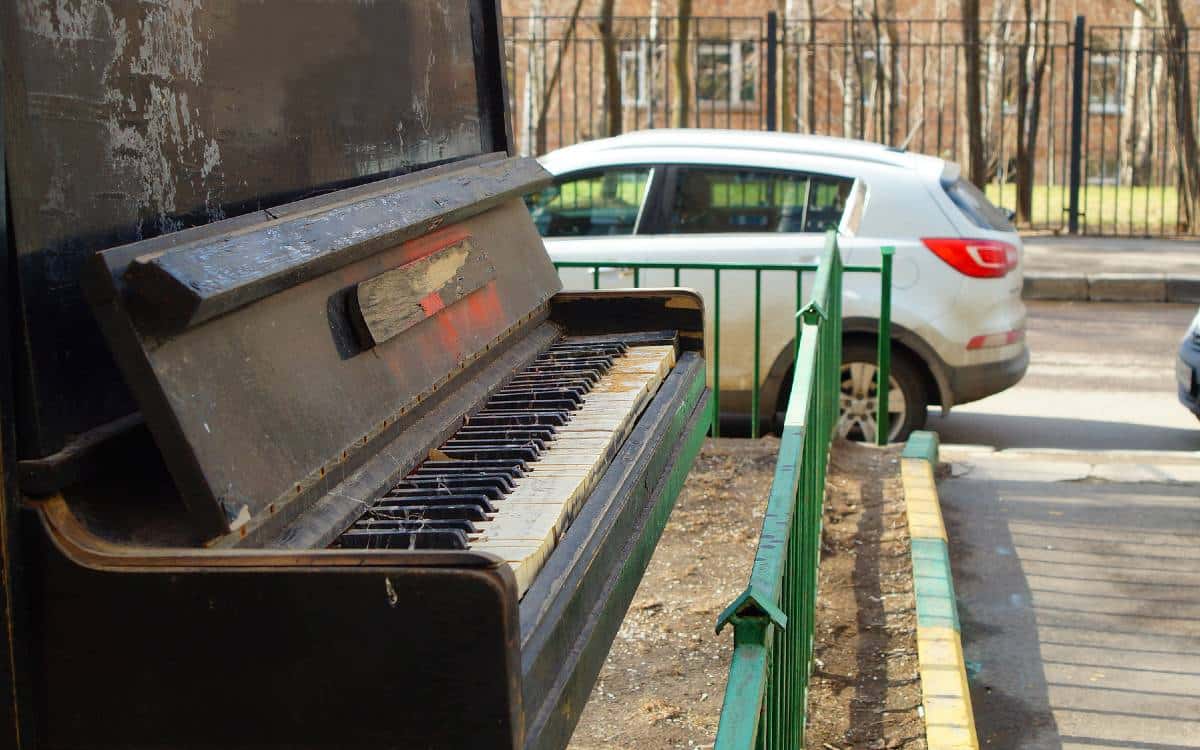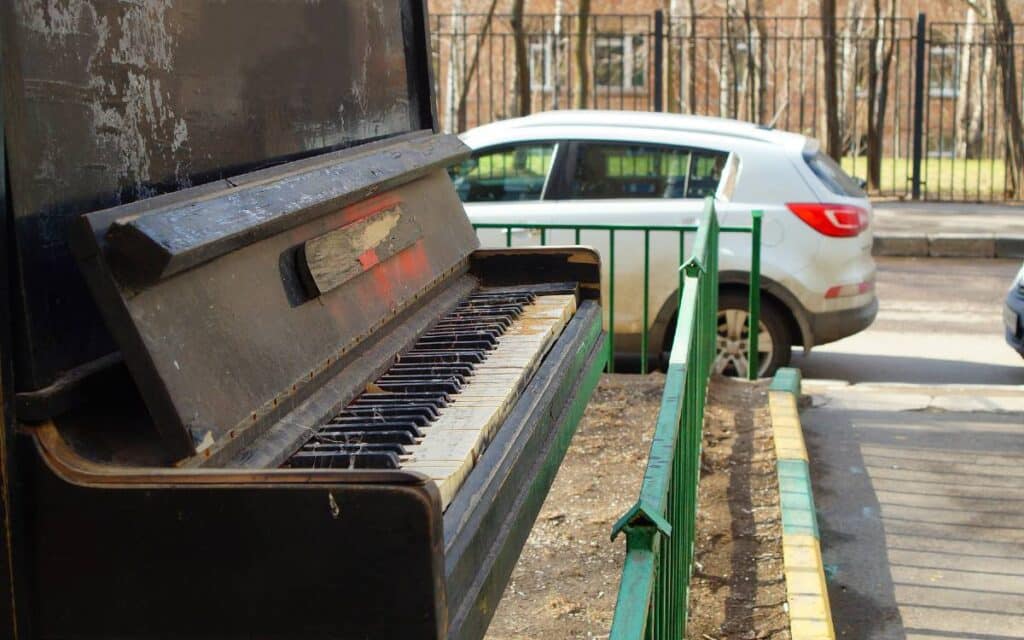 Keep in mind that you will have to move the piano, so you probably have to think about moving expenses. Pianos are both delicate and unwieldy – the wood and metal used in their construction means they weigh hundreds of pounds, while the interior mechanism is very fragile.
Although you can attempt to move a small upright or spinet piano for free if have a few friends and a truck or trailer, you must take great care to do this safely.
For most people, using professional piano movers is a far better option to make sure the piano is protected and no one gets hurt. Pros know how to haul a piano without damaging it, and they'll provide their own truck as well.
Also keep in mind that once a piano is moved, it will need a tuning to bring it back up to pitch. This should be factored in, especially if you're offering to pay these fees.
4. Reach Out to a Local University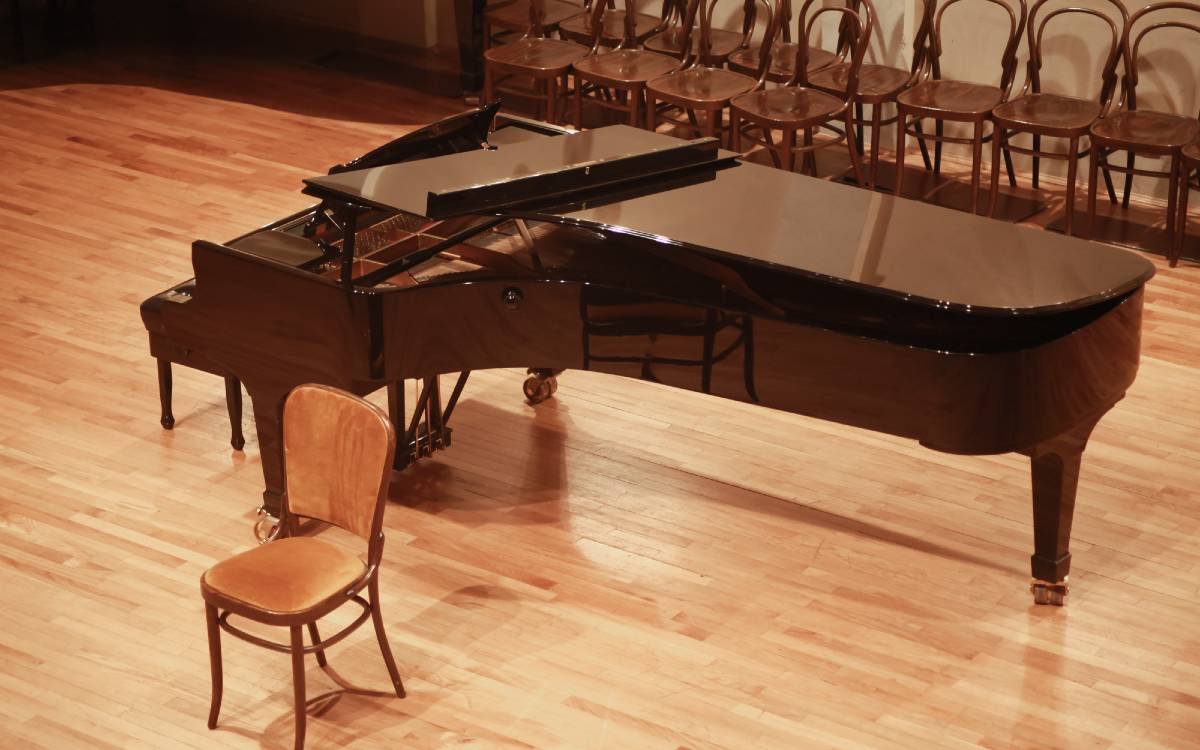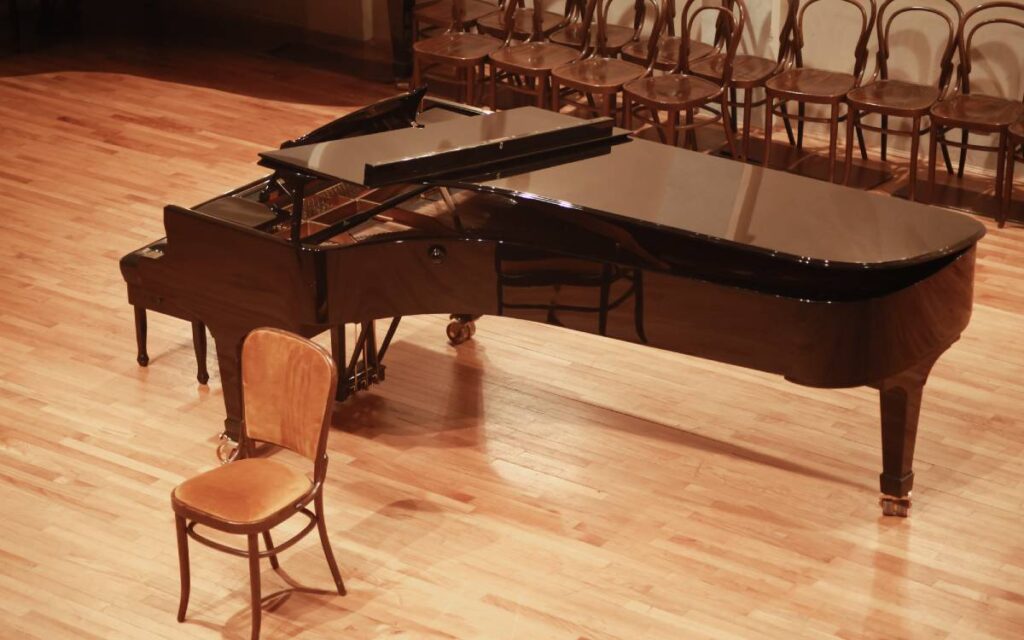 Another common option that many people overlook is reaching out to a local university to see if they might be willing to purchase your piano. The vast majority of schools have a music department, even if they are not technically a conservatory, and they need pianos. You may want to start by taking a look at some of the colleges in your area. Then, see if one of them might be willing to buy your piano.
If you work with the music department, you may be able to get a good price for your piano. A lot of colleges have connections with multiple businesses throughout the local area, so they may be able to move the piano at a significant discount as well.
Piano Purchases Are Seasonal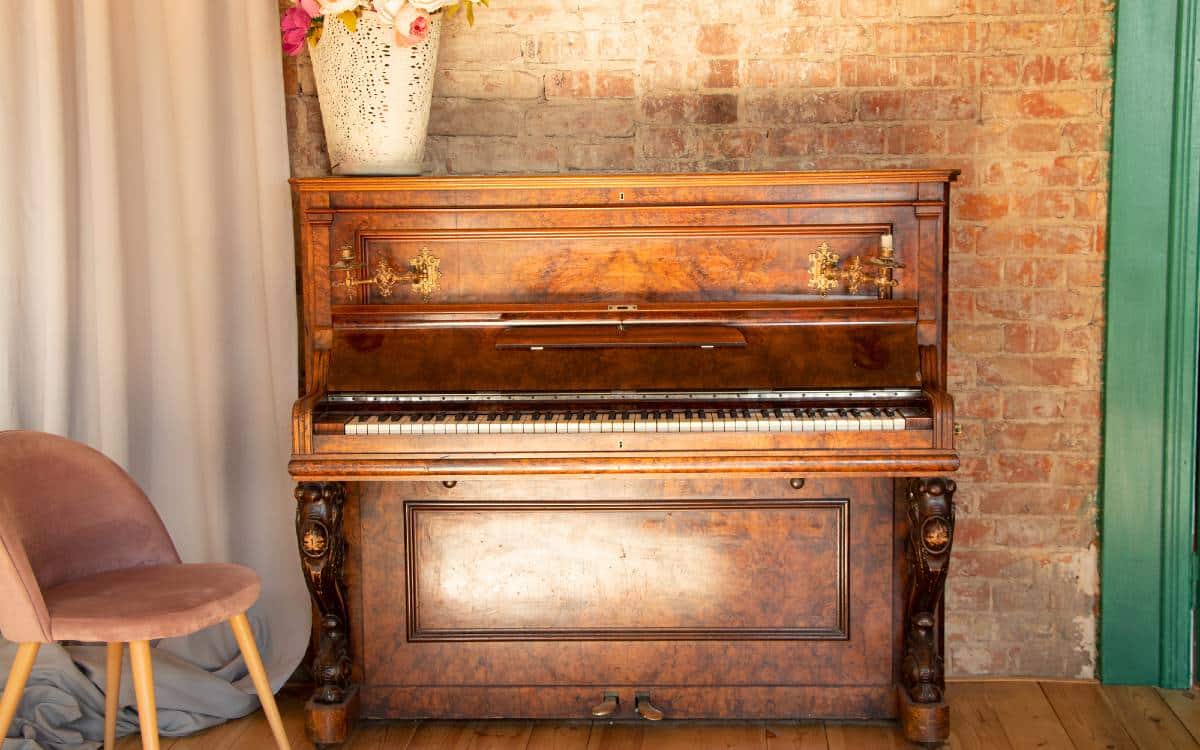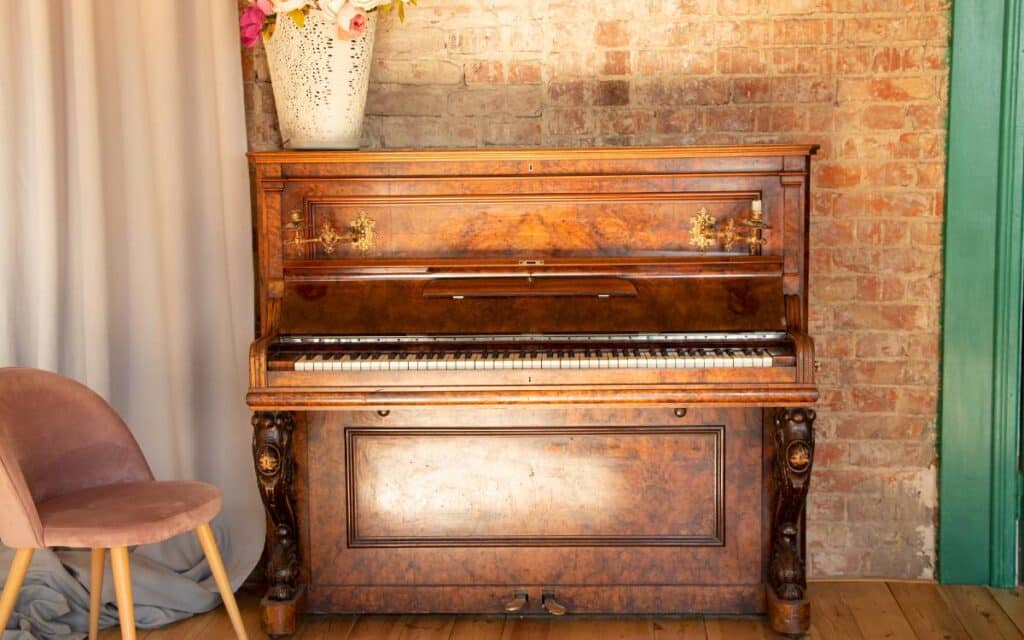 Many schools purchase new instruments seasonally. You may want to contact them a few weeks before the start of a new semester to see if they are in need of a piano. If they are, you may want to offer yours.
Furthermore, the instrument does not necessarily have to be in the best condition if you are trying to sell it to a local university. Many music departments have people on staff who can repair a piano, so they may even be willing to give you money for a broken piano.
Not every music department is going to be interested in purchasing a piano, but the more departments you reach out to, the more luck you will have getting rid of your unwanted instrument.
5. Donate that Old Piano to a Charity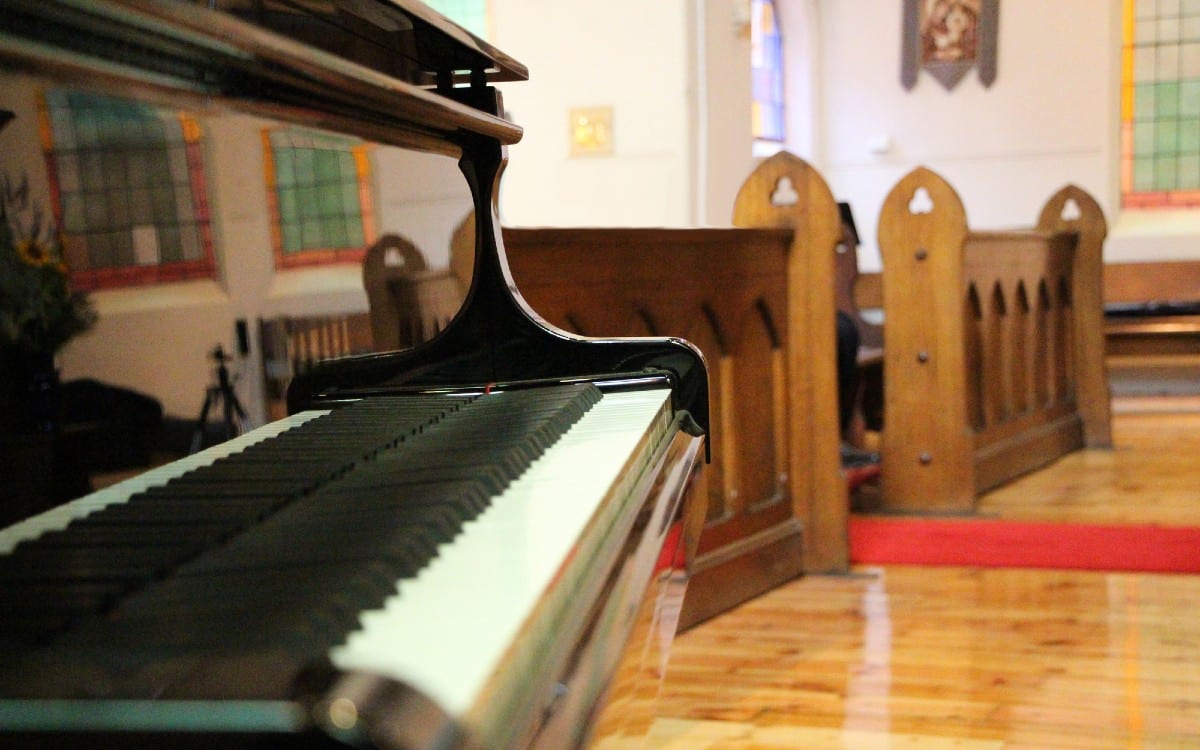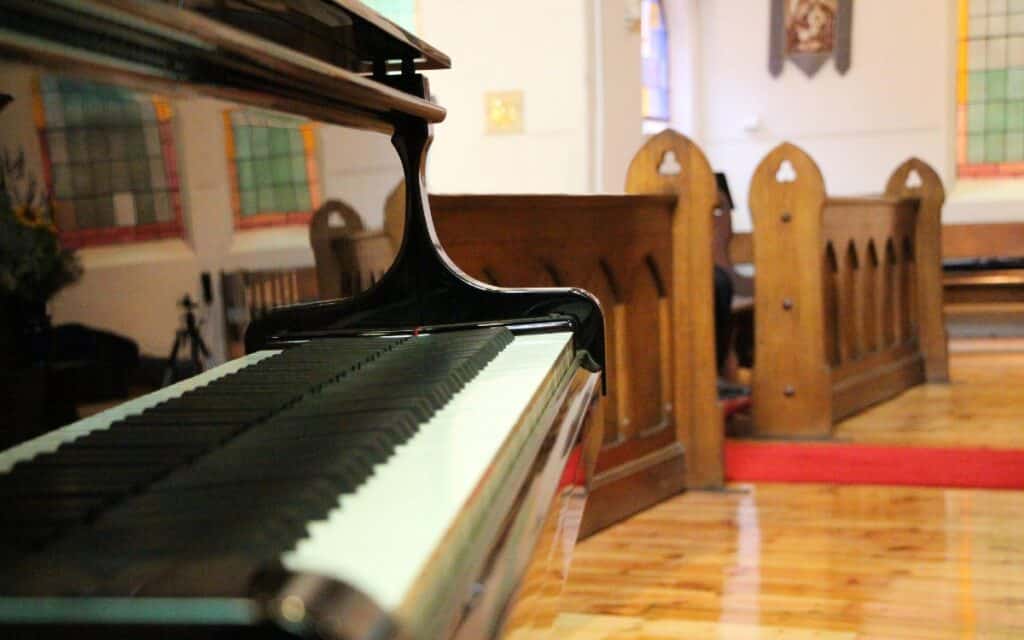 If you're wondering how to get rid of a piano that's broken or you can't sell, consider reaching out to a charity or a church to see if you can donate the instrument to them. They should even be able to pick it up or help move it for you. This is a great way to get rid of a piano for free.
If you donate the piano to a good cause like a charity or church, you may be able to write off the value of the instrument on your taxes as a charitable donation. It's always a good idea to talk to a tax professional if you are interested in claiming a donated piano as a tax deduction.
Possible Charities to Donate To
You may want to start by reaching out to Goodwill or the Salvation Army, for example, as they are some of the biggest charitable organizations in the country. They may be able to take your old upright piano, grand, or baby grand off your hands. If not, you may want to reach out to a local church or synagogue to help you get rid of the piano.
6. Talk To a Few Music Students
Ask a piano teacher if they know of any students in need of an instrument. That way you can get rid of your unwanted piano while helping out someone who's learning the instrument and maybe can't justify paying full price for more than a digital keyboard.
Whether you have an upright piano or a grand piano to unload, you should be able to find a student to take it off your hands. The great thing about this option is that you know the instrument is being played and enjoyed, which won't happen if you just dispose of it.
7. Give Your Piano Away for Free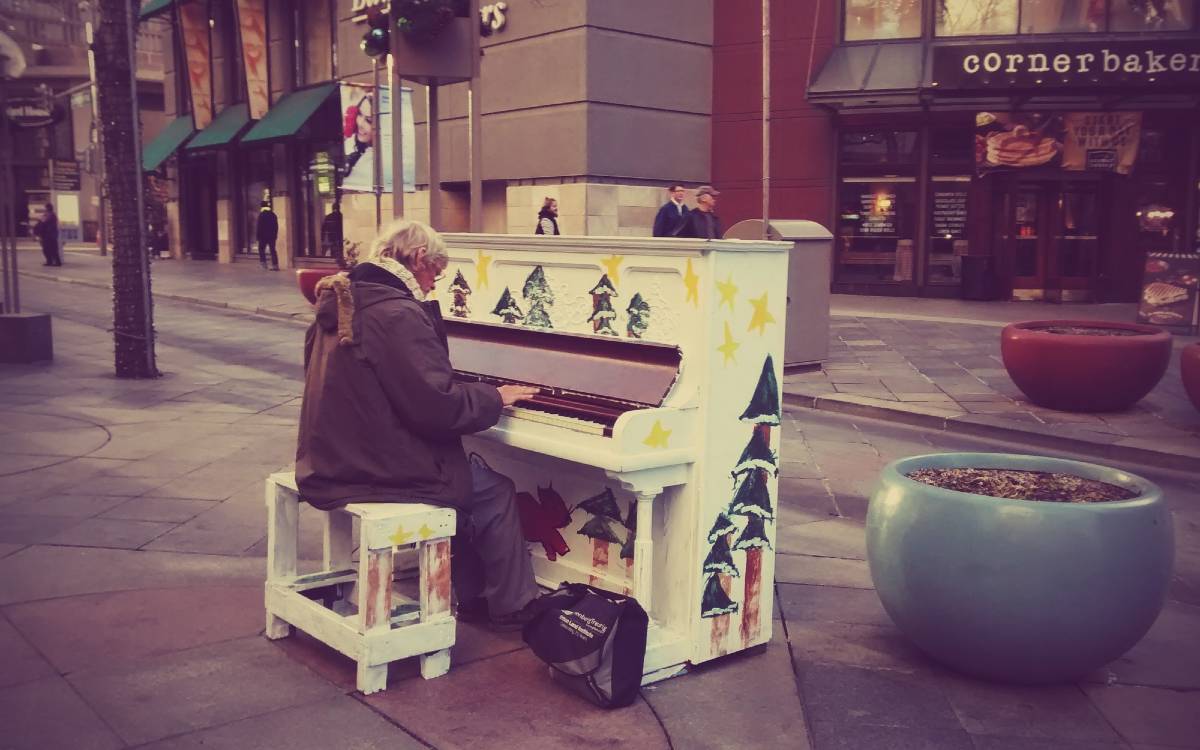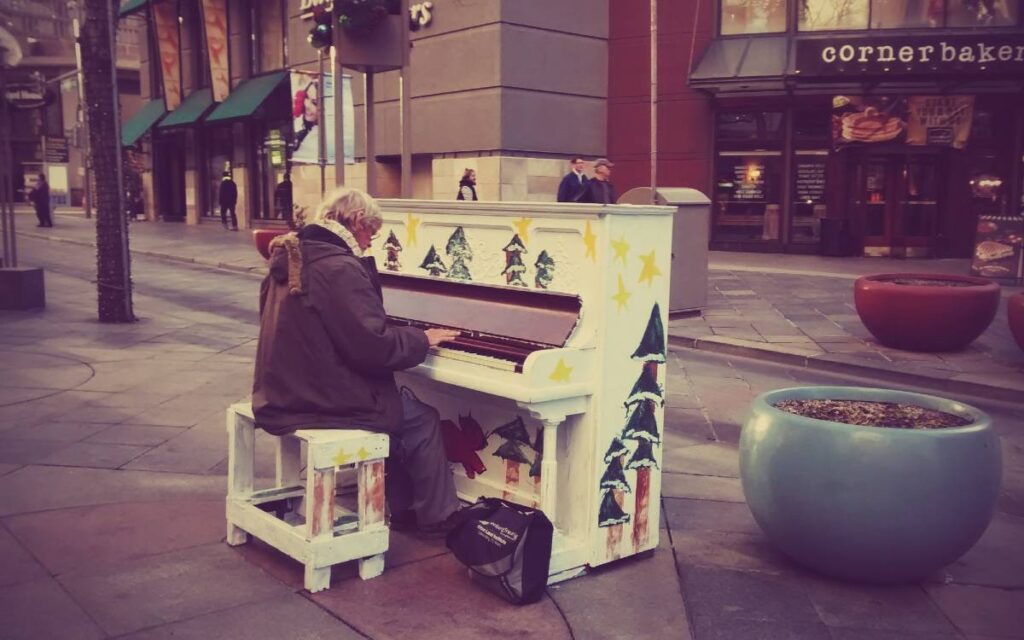 If you're striking out, you can consider just giving it away. It's common to see old pianos listed on Craigslist or Facebook Marketplace, as long as the buyer pays to move it. There are also websites like PianoAdoption.com, which is a great service for listing free pianos.
Most people out there can't afford to buy a piano, so offering yours for free is a great way to ensure someone gets use out of it who might not otherwise be able to afford such an instrument.
8. Consider a Piano Removal or Junk Hauling Service for a Broken Piano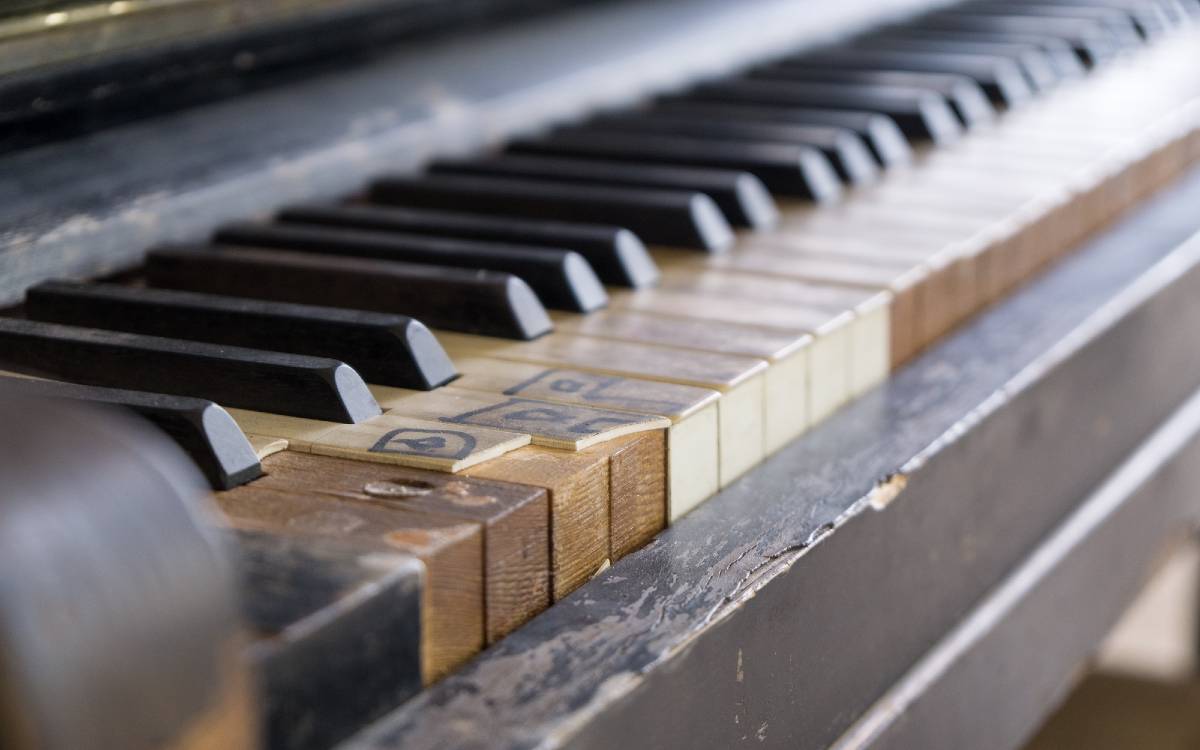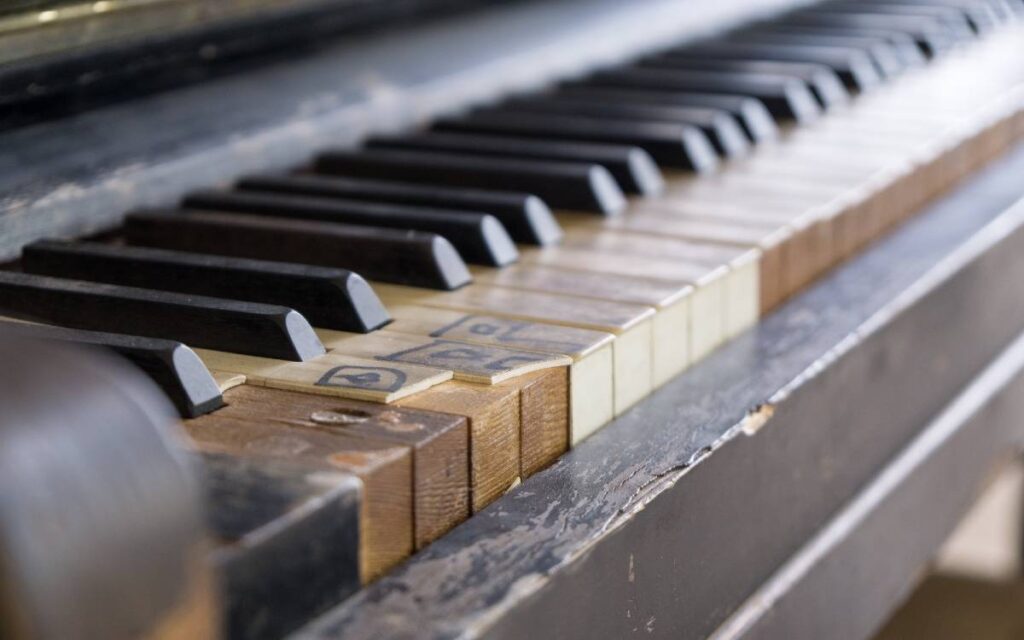 If you've gone through the above list and still can't figure out how to get rid of a piano that you don't want anymore, a junk removal service might be your only option.
This should be a last resort to get rid of your unwanted instrument. So before you decide that your piano is not even worth donating, you should reach out to a piano technician who can take a look at it for you. Allow them to inspect the instrument closely before you really decide it isn't worth anything. They may be able get the piano back in good working condition for you, allowing you to at least donate it.
If the piano tech also says the piano is not worth anything, then it is probably time to take a look at a junk removal or hauling service. There are piano removal services that will take the piano off your hands for you, though they typically charge a fee.
But first, see if the junk removal service is willing to come and take the piano away for free. Some of the wood and metal parts of the piano might be salvaged or scrapped, and this could cover the cost of getting rid of the instrument. However, don't bank on this – you'll likely have to pay to have your piano hauled away. If you have other items that you need hauled also, you may be able to bundle this together if they can take it on the same truck.